Stansted Airport Jobs Fair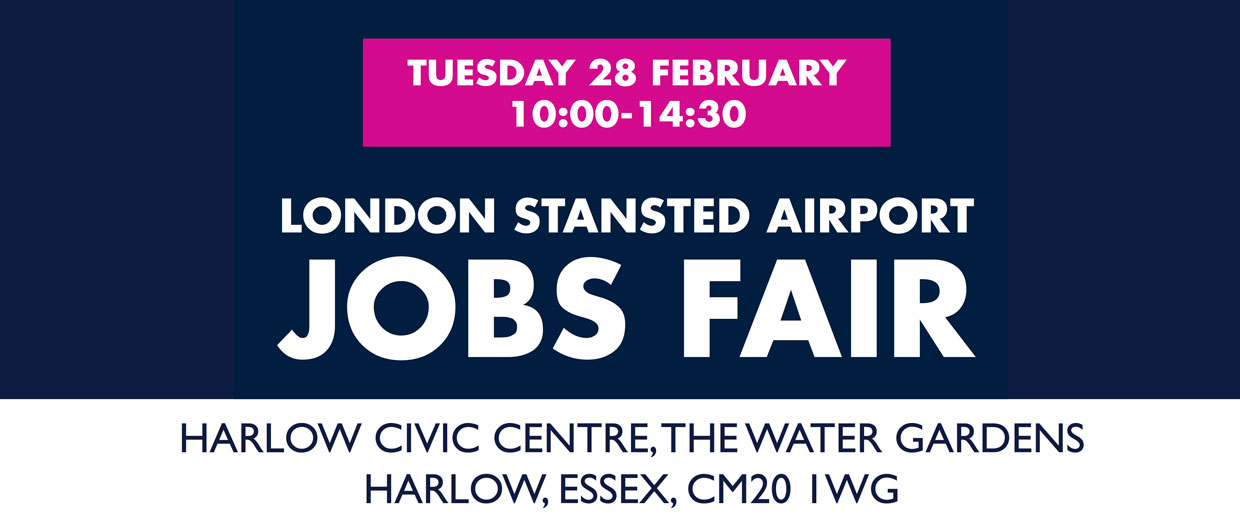 Tuesday 28 Feb 10am - 4.30pm
Harlow Civic Centre, The Water Gardens, Harlow CM20 1WG
Companies attending include Stansted Airport, airlines, restaurants, retailers, transport and freight operators, private aviation companies, handling agents and many more.
Stansted Airport is the biggest single site employer in the East of England, employing over 11,000 people and offering hundreds of different jobs.
Fast and easy transport links are available by rail, bus or coach and all on-site employees benefit from up to 80% discount on travel to/from work with an Airport Travelcard Come and discover an array of career opportunities on offer at your local airport!
For more information about the jobs fair and Airport Travelcard please contact the Employment & Skills Academy: