Fashion student is runner up in national competition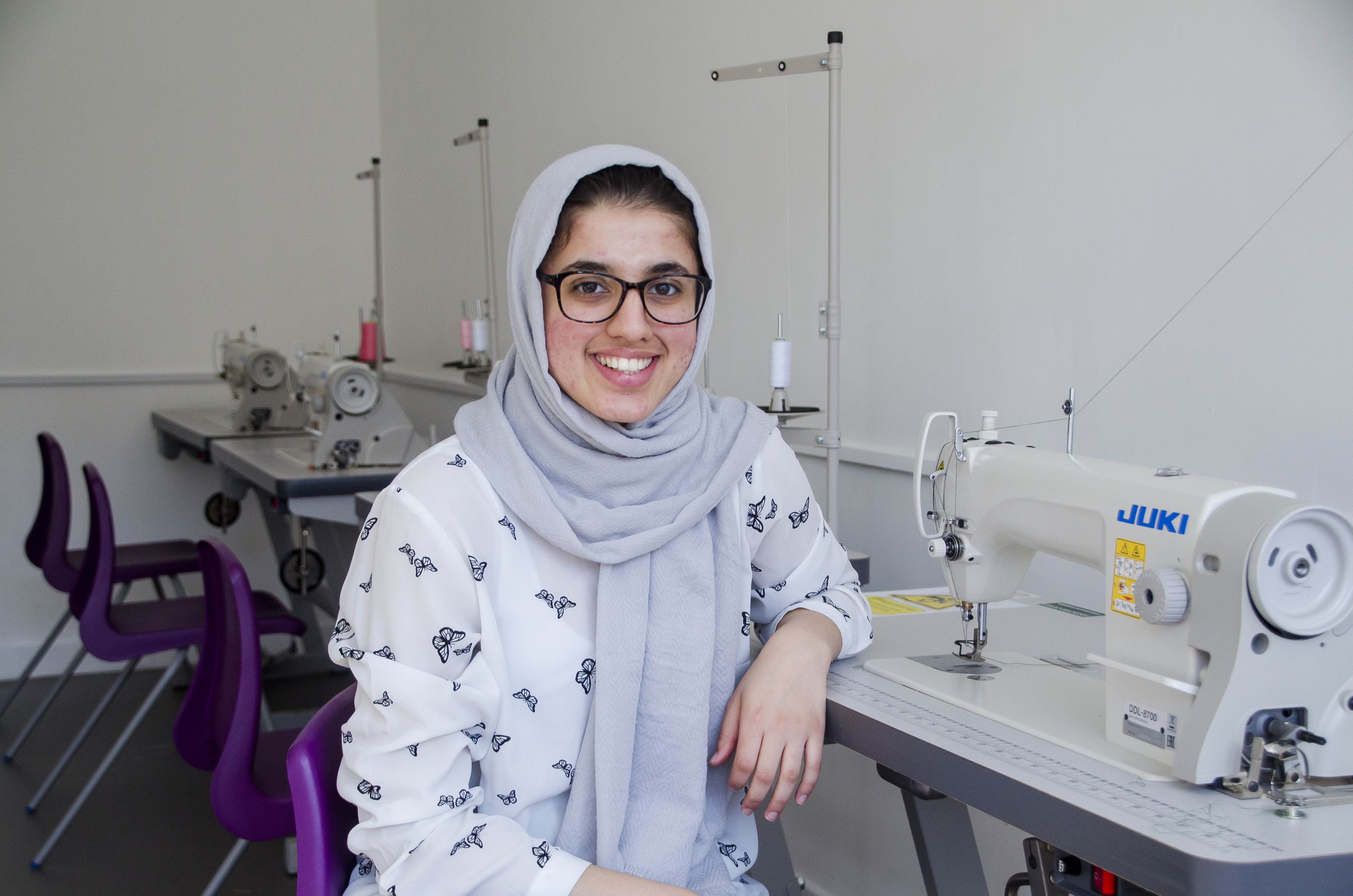 Harlow College Fashion student Masuma Amanat has scooped 2nd prize in a prestigious national competition, where her inspirational clothing designs, tailored exclusively for Korean boy band singer and pop idol Kim Taehyung, wowed the judges.
The annual student design competition is run by Wool4School and encourages budding fashion designers to show England what they're made of.
Open to all school students in sixth form or equivalent throughout England, the Wool4School competition invites students to design an outfit for their favourite musician to wear on stage, using a minimum 80% Australian Merino wool. The outfit must contain a minimum of one piece with a maximum of four pieces, and in addition also include a wool accessory.
Choosing Kim as her model, Masuma designed a four-piece outfit for the Korean singer. This included skinny, fitted jeans, a shirt with bishop sleeve, picked out with cherry blossom embroidery and a black Melton wool waistcoat. For the accessory, Masuma designed a crinkle collar with ruffled pleats.
"I wanted my designs to reflect Kim's personality and sense of style," said Masuma. "I included the cherry blossom design in the sleeve because, in Chinese and Korean culture, the cherry blossom represents the spiritual and artistic side."
"I was so thrilled to be awarded 2nd place in this competition. My parents are really proud of me. They are from Pakistan and one of the main things about Pakistani culture is the printmaking and the details in the garments. I want to design clothes for the modern Pakistani woman that reflect the culture but are also trendy and fashionable."
"I'm going to Colchester University to study Fashion and Textiles so hopefully I will be able to create many of those designs for my project work."
Shelley Clarke, Head of Fashion at Harlow College, said of Masuma's achievement, "Masuma was totally committed and worked to a really high standard to produce an innovative and diverse range of designs. We are very proud of Masuma's achievements and are confident she will be successful when she studies for her degree."
"As well as Masuma's 2nd place, we also had five finalists in the top 20, which is an awesome achievement!"