What Employers Say...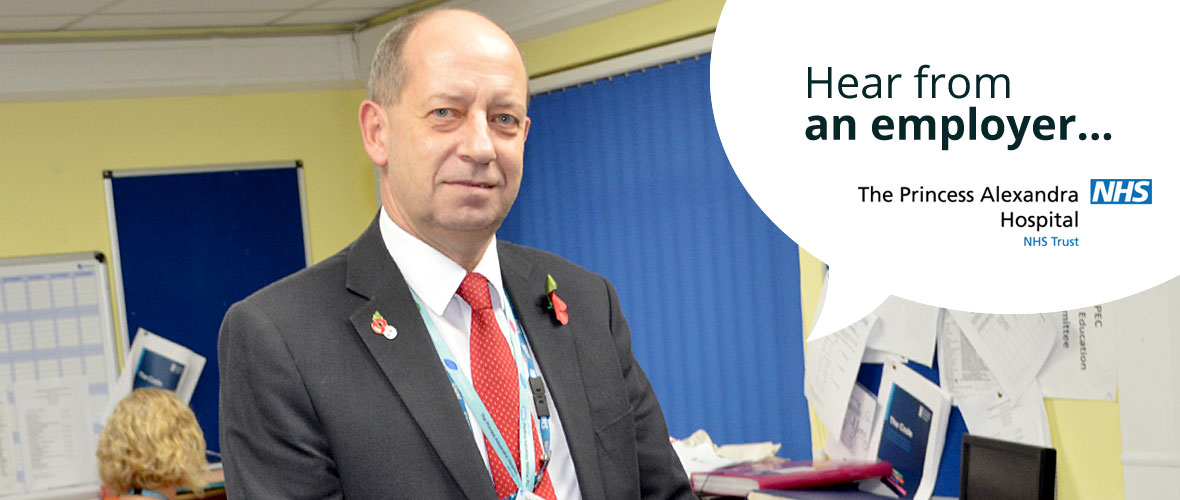 We employ apprentices as part of a move towards localised recruitment. A local workforce has a strong community ethos and the apprentices we recruit stay with us longer.
It is exceptionally easy to find good quality apprentices with the help of Harlow College, the support through the process was great. Quite a few of the ones we have got have already secured full time jobs with us.
Using the free Apprenticeship Recruitment Service at Harlow College significantly reduces our overall recruitment costs. We get a much better return with the added bonus of committed local people applying. I'd like to say to any organisation who thinks it's too much of a hassle or will cost them too much money to hire an apprentice, you couldn't be more wrong!
Martin Smith
Associate Director of Training, Education & Development
The Princess Alexandra Hospital NHS Trust