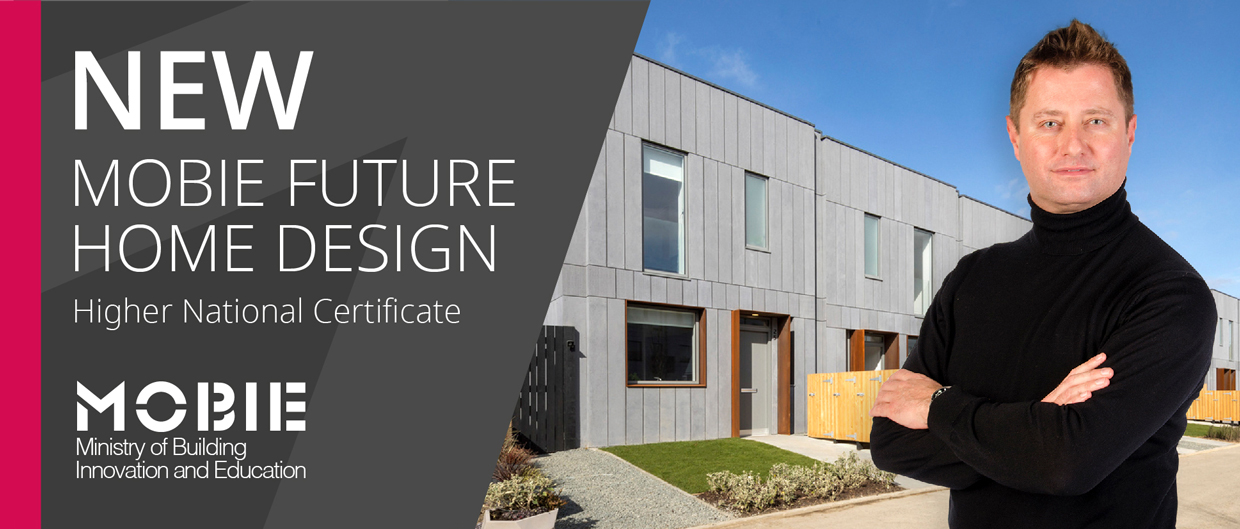 Future Home Design & Construction Higher National Certificate & Diploma
Level: 4-5
Study Mode: Full-time & Part-time
Duration: 1 year
Study Pattern: 2.5 days p/w
Start Date: September 2019
End Date: July 2021
Location: Harlow College Campus
Awarding Body: Pearson
Approval status
This course will run but is subject to minimum numbers
Entry requirements
64 UCAS tariff points
Relevant Level 3 qualification, e.g. BTEC, UAL, A Level, Access to HE Diploma etc.
Mature students may have commensurate work/business/ industry related experience that may be considered
Credit Transfer
Transfer of credit from another qualification is considered on a individual basis and will require an interview.
Who is it suitable for?
This course is perfect for people who have a passion for architecture, building design, landscape and garden design and planning (urban, rural and regional) as well as the traditional disciplines of building and construction.
About the course
The Higher National Certificate in Future Home Design & Construction (MOBIE) will enable graduates to demonstrate a sound knowledge of new and emerging technologies and innovative strategies within the construction and built environment.
George Clarke (pictured above) is the founder of MOBIE (Ministry of Building, Innovation and Education) as well as being a well-known TV presenter and architect. MOBIE have had a significant input into the design of the course, drawing on their experiences of creating innovative and unique living spaces, with an emphasis on designs for homes of the future.
The ethos of MOBIE is about thinking differently. As George Clarke said: "Most houses are built in a fairly conventional way and MOBIE's been set up to do something different to that."
The course aims to address the need for significant skills within traditional and more mainstream disciplines such as building surveying, quantity surveying and construction management – which are crucial to enabling the vast majority of construction projects for the foreseeable future.
Why study?
We have strong links with the Ministry Of Building Innovation & Education (MOBIE), Places for People and Essex Construction Action Group.
BTEC Higher National qualifications are widely recognised by industry and higher education as the principal vocational qualification at Levels 4 and 5.
The qualification provides students with a clear line-of-sight to employment and to progression to a degree.
Where will this course take me?
After the HNC – you could ask to transfer to the second year of a degree. Again, contact the University's admission team direct after searching the course on the UCAS website. Or you could continue at Harlow College and complete your HND.
Assistant Design Co-ordinator
Design & Build Co-ordinator
Construction Site Supervisor
Construction Design Technician
Possible Careers:
Site Manager
Project Manager
Health & Safety Manager
Planning Supervisor
Core modules
Mandatory Core Units
Individual Project
Science & Materials
Construction Practice & Management
Optional modules
Specialist Units
Building Information Modelling
Housing Design & Specification
Principles of Alternative Energy
Principles of Off-site Construction
Principles of Housing Economics
*These modules may change, subject to approval
How much does it cost?
£5,500 per year with an inflationary rise if you proceed to the HND.
You may access a student loan for the fees and maintenance.
The Student Finance England website has full details and you can use their calculator to see what help you may be entitled to.
Included in the fee:
£10 free printing per year
All tuition and asessment
Not included in the fee:
Prnting over £10
Cost of trips
Cost of residential visits
Basic stationery
*There may be additional costs for this course
Site visits and work Experience
Timetable
The timetable should be available a month prior to commencement.
Teaching & Learning
Teaching will be a combination of individual, paired and group work.
Assessment & Feedback
Teaching will be a combination of individual, paired and group work. Assessment methods will vary for each unit but will be a range of:
Written and practical assessment
Presentations
Discussions
Action research projects
I'm interested. What should I do now?
Call 01279 868100 and talk to an Admissions Adviser
Ask Us a question about this course
Compare official course data from Universities and Colleges
Apply for this course through UCAS
Call 01279 868100 and talk to an Admissions Adviser
Ask Us a question about this course