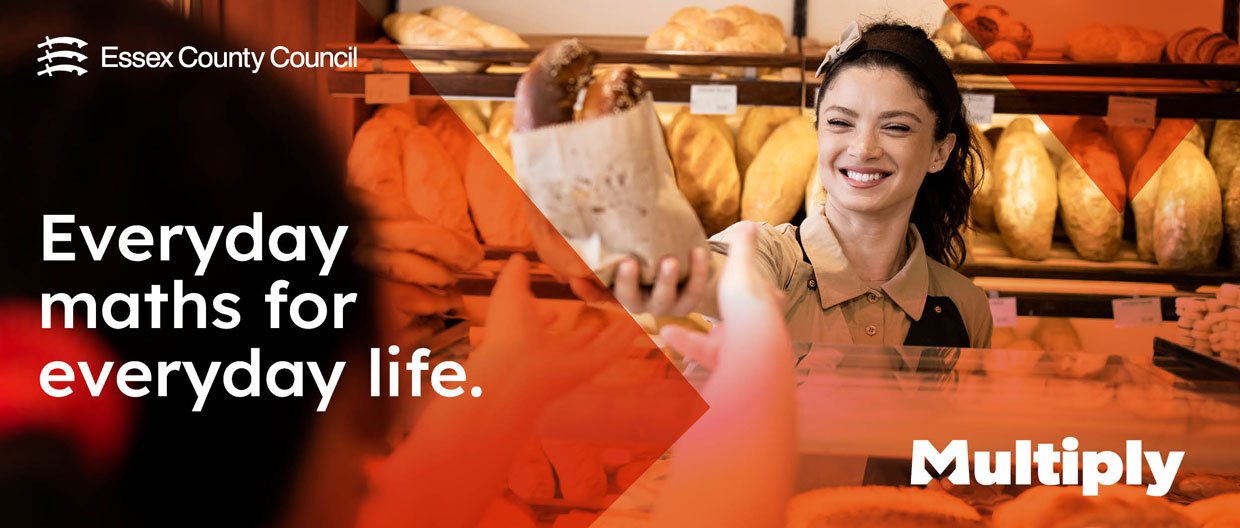 Study Mode: Part-time
Start Date: Bookable slots available: Mondays and Fridays 9.30am-12.30pm
Full Fee: Free*
Please note that all courses are subject to a minimum number in order to run
About the course
Motivated to develop your numeracy skills but not sure where to start? Our Numeracy Workshop is designed to help you understand what your numeracy strengths and weaknesses are and what your next steps could be. Within this 2-hour session you will complete a computer-based assessment of your numeracy skills and take away a plan for the development of your skills including resources and worksheets to support you. You will also receive further information on what courses and qualifications are available to you to continue your skills development.
Entry requirements
Learners must be aged 19 and over and living in Essex.
This course is free if you do not have a Maths GCSE at grade C/4 or equivalent.