Stars Come Out for NCS Graduation Ceremony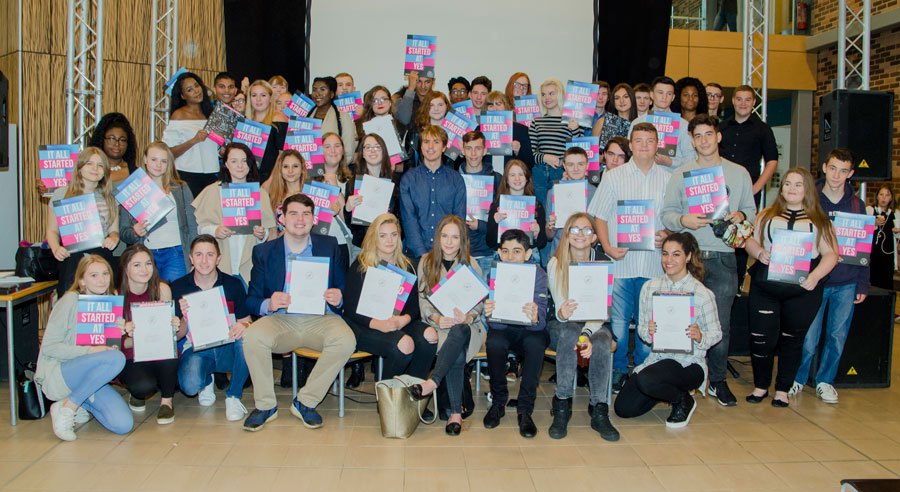 Joe Thomas, star of C4 show The Inbetweeners, was guest of honour at the Summer NCS Graduation Ceremony at Harlow College, where over 170 students were recognised for their endeavours over a fun-packed 4 weeks, during which they got to experience activities such as rock climbing, abseiling and canoeing.
The National Citizen Service (NCS) is an experience for 15 to 17 year-olds, giving them the chance to embark on exhilarating challenges, make new friends and build skills for work and life. It comprises four weeks of adventure activities, skills and social action, including volunteering, before wrapping up with a graduation ceremony. NCS is run by various organisations including colleges, with Harlow College being involved from the outset.
Speaking about the NCS experience, Joe Thomas said: "I think it's really great for young people to do something in a team rather than spending time alone, on their phones.
"I'm patron of the Harlow YCT (Young Concern Trust) which is a charity that provides therapy and counseling for young people. NCS students worked with YCT over the summer, painting the counselling rooms and creating some really inspirational artwork to hang in the building.
"I'd really recommend NCS - it's a proper challenge where you get to spend a week away from home, which really helps people to bond.
"I'd just like to say 'well done' to all the students who've given up their time to raise money for charity or do work in the community. It's a really generous and impressive thing to do."
For more info about NCS visit: www.ncsyes.co.uk