Get involved, shake it up!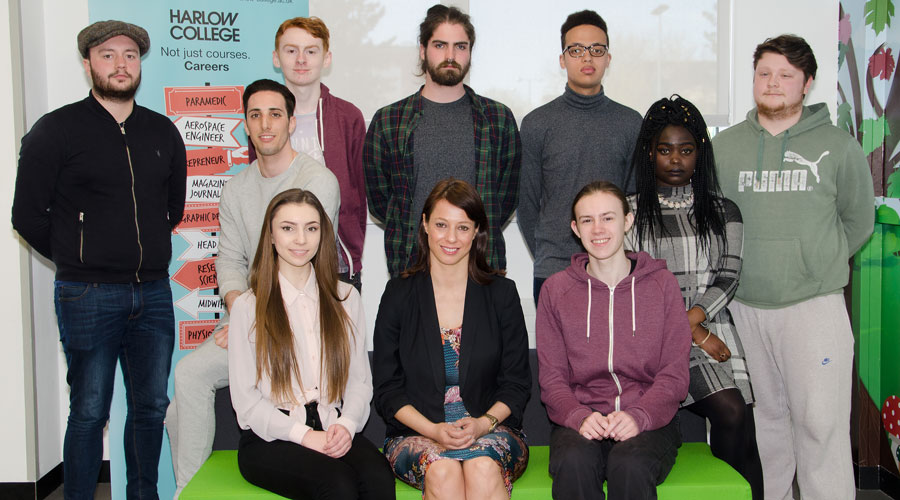 Labour MP and Shadow Minister for Young People and Voter Registration Gloria De Piero visited Harlow College on Wednesday 20th April to discuss the importance of voting for the younger generation.
She engaged in some lively debate with students from Journalism, Law and Politics, saying: "If young people want to start getting a fair deal then they must register to vote and then get out there and vote. Make your voice count when there is an election".
Gloria stated that only 43% of people under the age of 25 voted in the last general election. She stressed that, "rather then it being an act of defiance not to vote, it's actually an act of extreme self harm because it enables politicians to ignore you." Her rallying cry to the students was "get involved, shake it up!"
17-year-old Harlow College Journalism student, Latoa Mupomba, from Harlow, said about the visit: "After participating in this session I now feel encouraged to get myself registered. When it comes to voting, people are not always fully informed about the elections and, like myself, can be less inclined to vote. Hearing Gloria speak today has made me realise the importance of young people voting".
Karen Spencer, Harlow College Principal, said: "We were delighted to welcome MP Gloria De Piero to Harlow College to talk to our students about the importance of voting and their engagement with politics. As ever, our students asked Gloria a range of searching questions and were forthright about how politicians could better represent their views.
"As a College we welcome a range of different people every year to raise our students' political awareness and highlight the importance of them being involved in our democracy."
Gloria finished by saying: "It was great to meet so many talented young people at Harlow College today. I hope each and every one of them will be voting in the local elections on 5th May and in the EU Referendum on 23rd June. It's so important to hear the voices of the next generation in the decisions that affect their lives."