Harlow College Students Attend National Student Enterprise Conference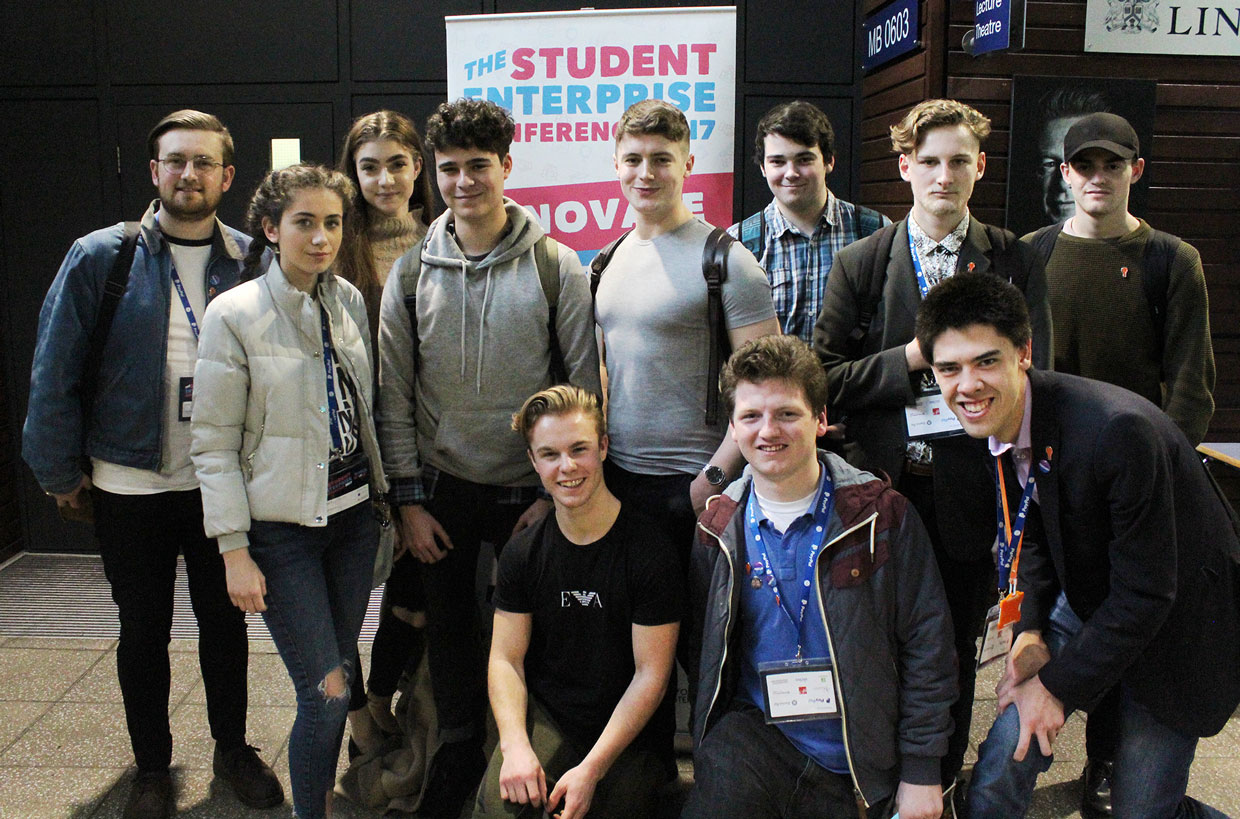 Students from Harlow College were excited to be attending the national 'Student Enterprise Conference' on the 11th and 12th of March, at Lincoln University.
The event is the biggest in Europe and connects students from colleges and universities across the UK.
The event is all about inspirational talks, practical workshops and networking opportunities to power the next generation of entrepreneurs.
Throughout the two days, students heard from inspirational guest speakers such as Peter Watson, founder of Chatty Imp, a social media marketing business and Bruce Walker, founder of We Are The Future, a company that runs events across the UK throughout the year which offers startups to network, to be inspired and to find funding.
The students that attended were all current Unloc Enterprise Academy students that are running or in the process of starting up their own business whilst at college.
The event was a great opportunity for students to network and meet new people, explore how they can expand their businesses and to gain an insight from individuals that have been in a similar situation to them.
Sarah, Level 3 Graphics student from Harlow College, commented: "The Student Enterprise Conference was something I'd never have the opportunity to attend if it wasn't for The Unloc Enterprise Academy. I have now got details of a business who work with Unloc who want us to design a logo and branding for them. This is the kind of thing that will help me build a portfolio and gain connections. I am glad I went as I did learn a lot and it was a really good opportunity."
Karen Spencer, Principal of Harlow College, said: "This conference was a fantastic experience for our students and a great opportunity for young people to get together and learn about enterprise and about setting up their own businesses. Our learners always benefit from working and networking with entrepreneurs and businesses."
Manager Director of Unloc, Hayden Taylor, commented: "We really enjoyed taking Unloc Enterprise Academy students from Harlow College to such a vast, inspirational event. They thoroughly enjoyed it and gained a lot of knowledge to further their businesses in the near future.
The Unloc Enterprise Academy is a programme to enable schools and colleges to inspire, motivate and develop the enterprising mindsets of their young people. Unloc passionately believe in enabling young people to develop their own skills through setting up and testing their own businesses.Personal development is at the heart of everything Unloc does and this programme embodies that ethos.Unloc work with over 2000 young people each year on the Academy and are growing their reach significantly year-on-year.