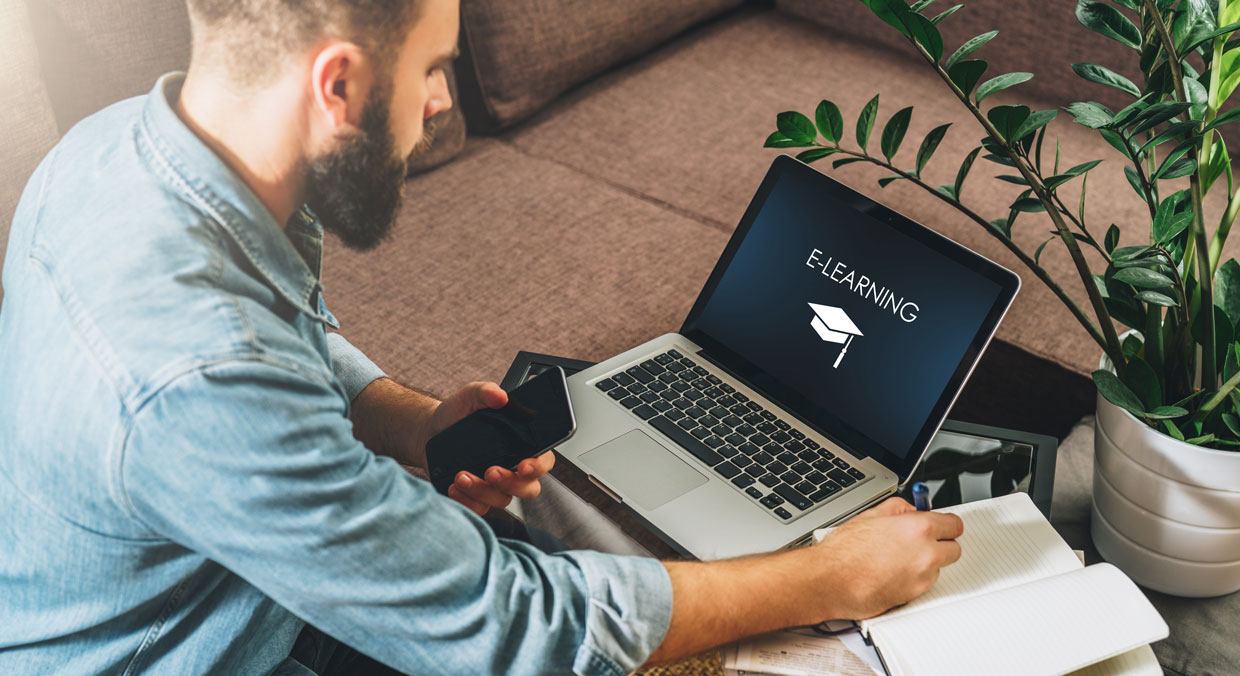 Welcome to e-Learning at Harlow College
Our free* online e-Learning Level 2 courses are completed at distance and are a great way to achieve a nationally recognised qualification, working at your own pace.
The courses are free* to study if you are:
Aged 19 or over
Living in UK and an EU resident for the last 3 years
Have settled status in the UK if you are not a UK or EU national
*Costs for adult programmes has changed. If you live in a devolved area you may have to pay for your programme(s). This includes residents of Greater Cambridge and Peterborough. More about funding
Why Choose an e-Learning course?
A wide range of courses
More choice and flexibility on when and where you study
Anywhere at anytime
Develop your skills
On-going support from your personal assessor and tutor
Improved career prospects
About the courses
Our courses cover a broad range of subjects to help you with your professional or personal development. These 100% online courses give the opportunity to study a nationally recognised qualification wherever and whenever you want, from Principles of Team Leading and Business Administration to Diet and Nutrition and Awareness of Mental Health Problems, without any need to attend college.

Typically the courses take 6 weeks to complete, but can be completed over a shorter or longer period if you would like. Once enrolled you are given access to the learning resources and assessments, whilst completing your course you have the support of a personal Assessor to assist with any questions, who will also be responsible for assessing your completed assessments, providing feedback as necessary.

You may only study ONE course at a time, but once you have completed that course you can apply for another, up to a maximum of four courses each academic year. When applying please do not submit more than one application at once, doing so will delay your application being processed.