Higher National Certificate & Diploma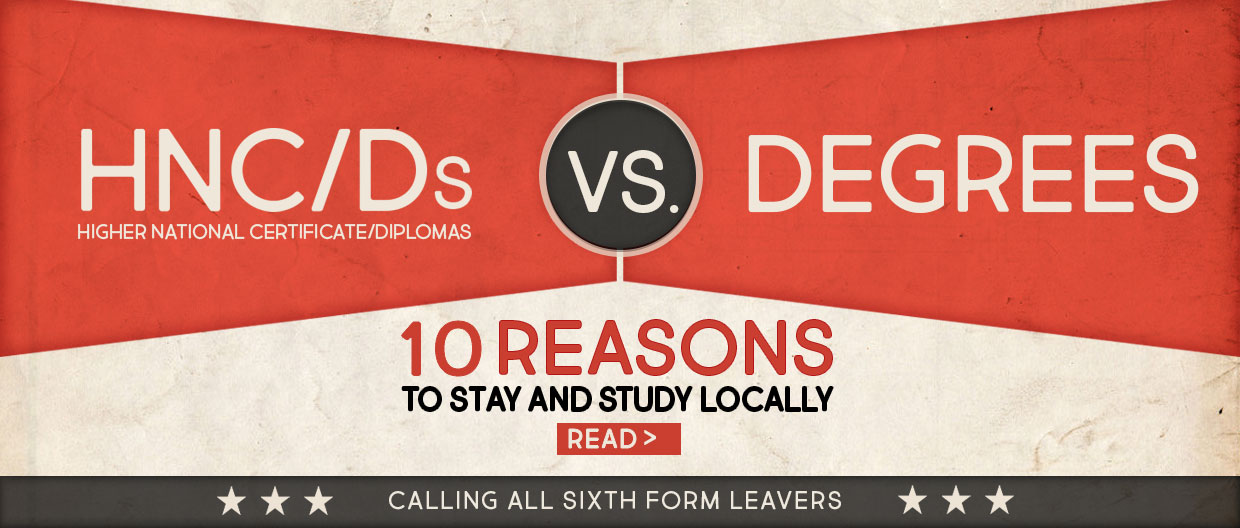 HNCs and HNDs focus on 'learning by doing' and give skills that you can use in a particular job. They are highly valued by employers and can also count towards membership of professional bodies and other employer organisations.
HNCs take one year to complete and HNDs take two years to complete.
• Flexibility of one or two years
• Only £5990 per year – lower cost than university
• The qualification provides students with a clear line-of-sight to employment and to progression to a degree
Read our Access and Participation Statement here