Media students create children's e-books

Harlow College Creative Media students have worked with publishers Pearson Education to produce a series of animated e-books for children aged 6-11 years.
The winning e-book, announced by Pearson at their Harlow offices, was created by Level 3 students Mitch Hanrahan and Daniel Herbert. 'Scaredy Cat' tells the story of Leo the scared lion, who gradually gains in confidence until eventually making friends with the other animals.
The e-books were then shown to pupils at the local Downs Primary School, where they were given the thumbs up by the enthusiastic youngsters.
Jo Stevenson, Visual Design Manager at Pearson said: 'It was clear that everyone had worked very hard to produce such fabulous e-books - the standard was really high in all areas.'
Gary Rose, Senior Visual Designer at Pearson said: 'Some of the creativity and skill on display was remarkable, especially given the time they had on this project.'
Student Daniel Herbert, one half of the winning team, said: 'The whole experience was fantastic. Presenting the work to Pearson was certainly a challenge. Walking into a room filled with people who animate for a living was very daunting, but being told that our animation had been ranked first really made the experience worthwhile.'
'This project taught us not only to be proud of the work that we create, but also that we should be as confident as possible when presenting to people. Those traits can go a long way.'
Media tutor, Richard Crabtree, said: 'The students certainly exceeded all expectations and they learnt a lot of new skills in the process. We are very proud, as the students were extremely impressive during their presentations to Pearson. We have several students with challenges in the group. Everybody stuck together as a team, at the presentation and they supported each other.'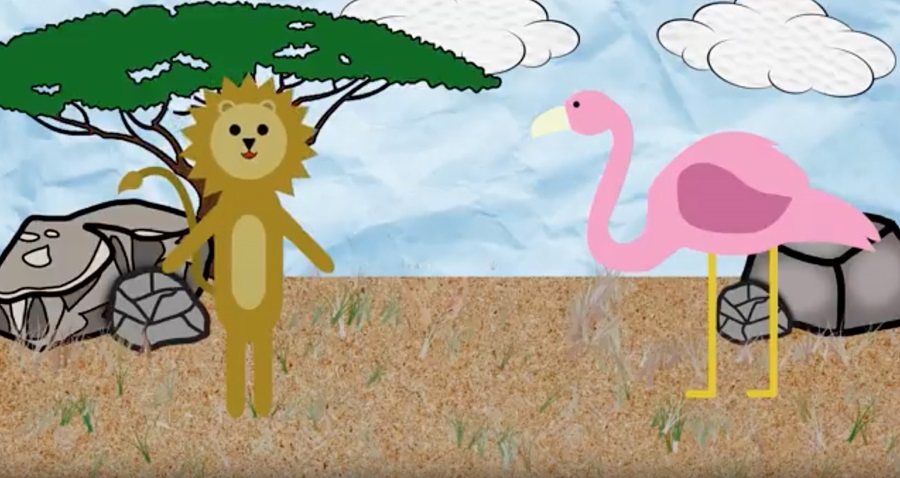 A slide from the winning book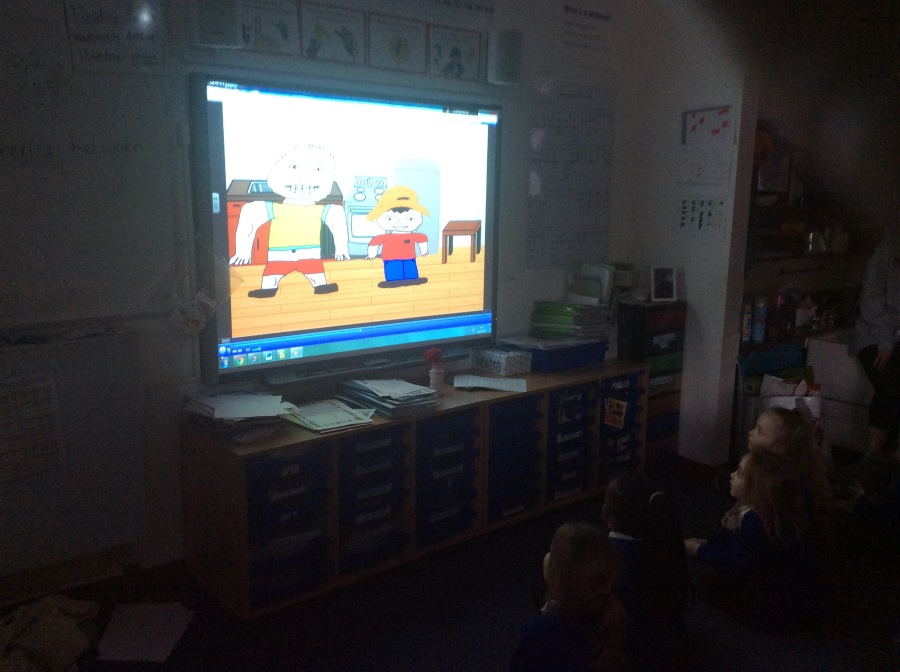 Pupils at the Downs Primary School getting a special viewing of the e-books