More Good News!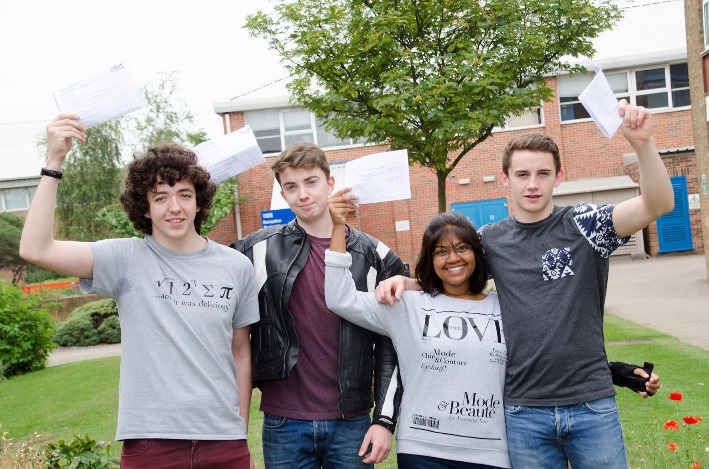 .
Staff and students are celebrating after Inspectors praised Harlow College's "relentless focus on improving learners' progress" following an Ofsted inspection in January. This good news comes on top of the College being ranked first in the Country for A Level progress in the Department for Education Performance tables published earlier in the year.
Karen Spencer, Principal of Harlow College said:
"Inspectors particularly complimented Harlow College's culture of high expectations, the progress our students make and how their life chances are improved through securing sustainable careers. The judgements made by Ofsted confirm our strong performance in DfE tables and also highlight our highly effective partnerships with both employers and the community."
The College is making significant investment in a curriculum to meet industry needs and has recently secured £10.2 million of investment into a new Advanced Manufacturing and Engineering Centre, Creative and Digital suite and new technologies to support the Health, Science and Construction industries.
Ofsted graded Harlow a 'Good' College stating:
"The majority of learners studying vocational courses improve their understanding of employers' expectations and develop good practical skills to industry standard… learners studying A Level courses make excellent progress…"
Rob Halfon, MP for Harlow, commented:
"Yet again, Harlow College has had some excellent results, this time from Ofsted. I am proud that Harlow College is rated the best in England by the Government. I congratulate the Principal, the staff, and the students. The college is transforming the lives of so many young people in our town, ensuring that they have jobs and skills for the future."
Harlow College already leads the country for academic progress (A Level value added) when compared against all other colleges. Value added is the national measure of progress that students make from GCSE to A Level or equivalent, based on their GCSE results.
Read the Ofsted report