Engineering is for Everyone!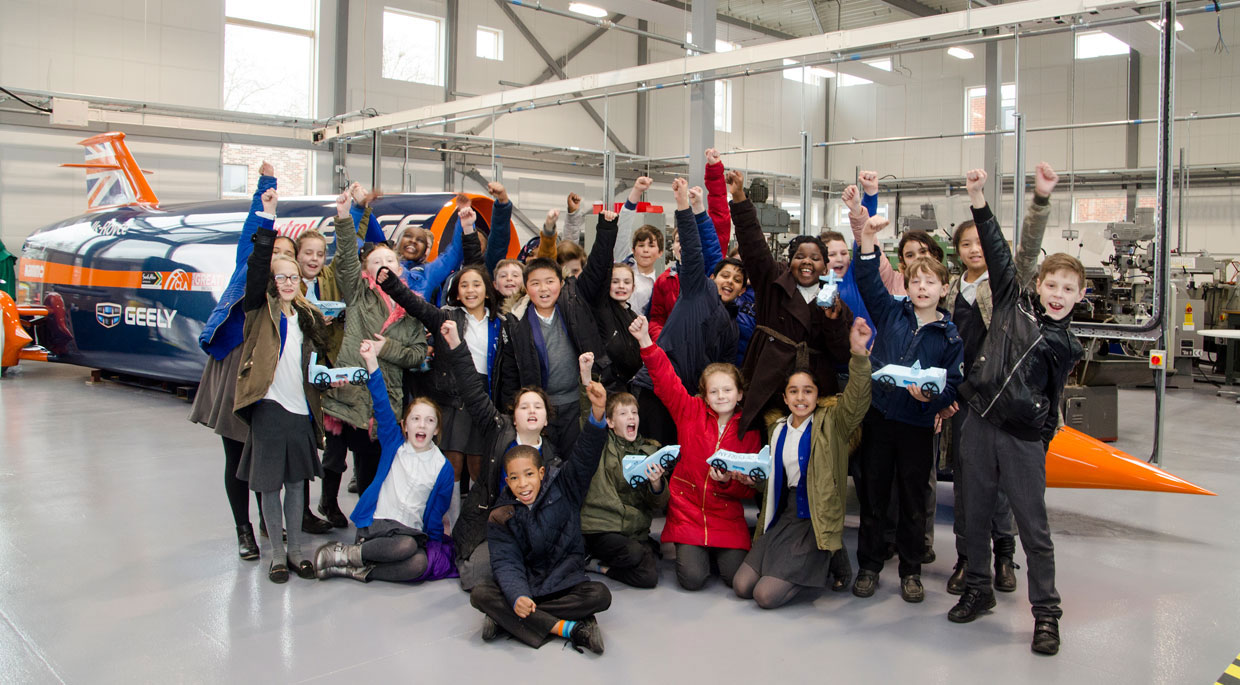 A highlight of the official opening of the new Harlow Advanced Manufacturing and Engineering Centre (HAMEC) in March was a visit by pupils and teachers from the local Downs Primary School, who were here to take part in an engineering competition and look around the new Centre.
The pupils were given the challenge of making and racing model rocket cars, an event organized by the visiting Bloodhound SSC team. The Bloodhound is a land speed racing car, capable of supersonic speeds of over 1,000 mph and was guest of honour during the week-long series of activities that led up to the official opening.
The pupils who made the fastest car won an amazing prize - their names will be put onto the tail fin of the actual Bloodhound car. The winners were Owen and Brennen from Hazel Class.
Later, they had the opportunity to listen to inspirational guest speaker Ruth Amos, who spoke about how she became an engineer, winning the Young Engineer Award when she was just 15.
When asked what was the one thing they had gained from their visit, the pupils replied: "Engineering is for everyone!"
Sam Weekly, Assistant Head of Maths at The Downs Primary School, said: "The pupils were still buzzing about the experience when they returned to school, creating a display and completing a project about the visit. Many enjoyed the experience so much that they have decided they would like to be engineers.
"Many of them were particularly inspired by the speech from Ruth Amos and were very interested in looking at her invention, which we have explored on the internet.
Karen Spencer, Principal of Harlow College, said of the visit: "We loved hosting a competition for the Downs Primary School in our new Engineering Centre. Children form a view at such a young age of what they can and can't do - we hope that the opportunity to work with the Bloodhound project has inspired them to think about careers in STEM and that they are the engineers of the future."