Construction of Stansted Airport College Begins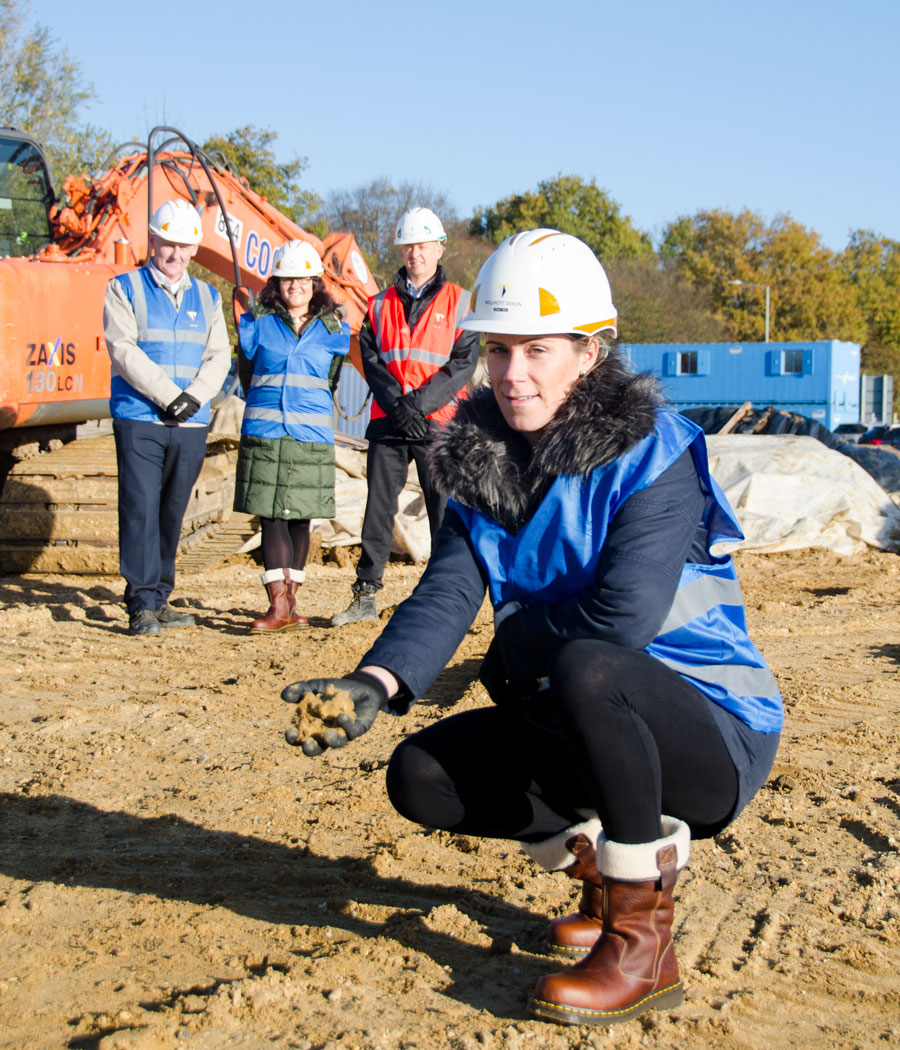 The builders and diggers have moved in and concrete is being poured into the foundations as today marked the first stage of construction of the new £11 million Stansted Airport College.
Due to open in September 2018, the College will provide a variety of courses for students such as Aviation & Business Services, Engineering & Aircraft Maintenance and Hospitality Retail & Events Management.
The building of the new College is being carried out by Willmott Dixon. Construction Manager Dave Wynn said: 'It's an exciting day as we're pouring in the concrete for the first set of foundations. Once we've completed that we'll be seeing the first steel structures going up next week.'
The College is situated close to one of the airport's runways, which presents its own construction challenges. The roof has to be pitched, rather than flat, to prevent birds from clustering as they could be a potential hazard to planes coming in to land nearby.
Dave added: 'The site is due to be handed over to Harlow College in autumn 2018 and today is the first milestone in that journey.'
Karen Spencer, Principal of Harlow College commented: 'We are really excited to have our first visit to the site of Stansted Airport College. Students won't just benefit from the fantastic learning opportunities available but, being so close to the airport, will also have some great views of the planes as they fly by.'