First Open Evenings for Stansted Airport College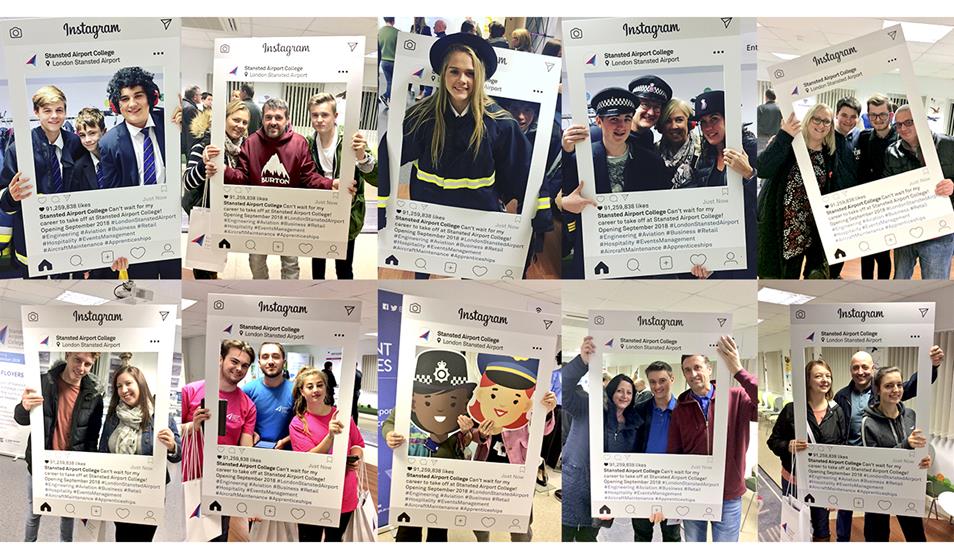 On 1 and 2 November, the Aerozone at Stansted Airport hosted the first Open Evenings for the new Stansted Airport College.
Over 250 visitors braved the chilly conditions to attend, where they were greeted by our ever-enthusiastic student guides, who showed them around and handed out goody bags.
Teams from the areas of engineering, business, retail and hospitality were on hand to answer questions and demonstrate how the new courses will run when the College opens in September 2018.
Visitors could also watch a video of the new College in the iPad zone, discover the exact location on an interactive map, talk to the Head of Stansted Airport College and the Harlow College Principal, and even grab an aeroplane shaped biscuit!
Nearly 60% of people students said Stansted Airport College would now be their first choice, with location, links with industry and Apprenticeship opportunities being key factors in their decision.
Over the two evenings there was a great buzz and everybody went away happy, leaving some very positive comments.
"Very informative and well organized. Nothing could be improved."
"I've gained an insight into the college after tonight's visit."
"Tonight has persuaded me to apply to the college."
The next Open Evening at Stansted Airport College is on 4 December, 5.30-7.30pm.
If you would like to attend, please book here. As spaces at the Aerozone are limited, pre-booking is essential.