National Apprenticeship Week Diary
Harlow College celebrated National Apprenticeship Week 2018 with a series of events, both at the main Harlow College campus and at venues across the region.
Here's how the week unfolded:
MONDAY
The week began with a highly successful event at Braintree's STEM Innovation Centre, where College staff were on hand to answer questions from 1,300 year ten pupils from across the district, who were there to discover all there is to know about apprenticeships.
TUESDAY
Our staff were at Stansted Airport's Enterprise House, where an open drop-in session was held to provide details about available Apprenticeship opportunities at the new Stansted Airport College, opened September 2018, and to share with on-site business partners the opportunities and value that apprentices can bring.
There was a real buzz about the new College, both from visitors and people already working at the Airport, and one of the things they took away from the event was that you can be an apprentice at any age – from 16 to 64!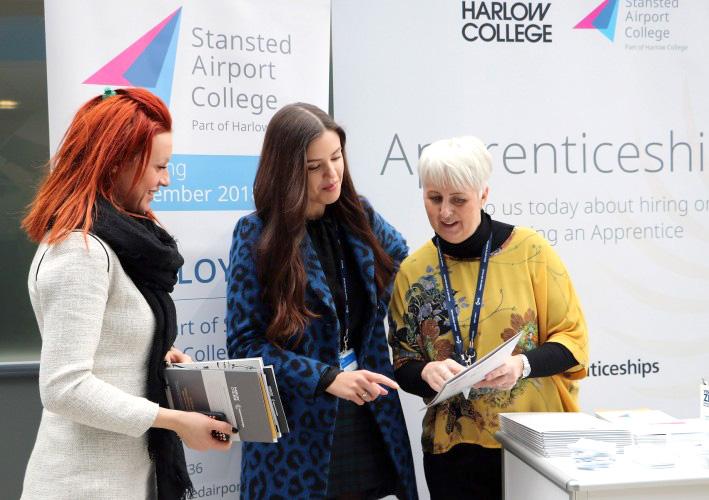 WEDNESDAY
Harlow College hosted its first event of the week – the Lloyd's Bank Network Event, held in the Harlow Advanced Manufacturing & Engineering Centre (HAMEC), where business professionals from the manufacturing sector were treated to a tour of the Centre and a chance to network with each other before the main event – kit car building!
Split into teams named after famous engineers, the challenge was to build the best performing K'nex kit car, which would then be fired along the test track. Everyone became big kids again for the day, fighting over wheels, arguing over axle weights and having lengthy discussions about the correct angle of spoilers!
Winners were Team Fergusson, named after Mary Fergusson OBE – a British civil engineer and the first female fellow of the Institution of Civil Engineers – whose car travelled a distance of 12 metres, easily outdistancing the opposition and scooping first prize of a bespoke 3D printed trophy.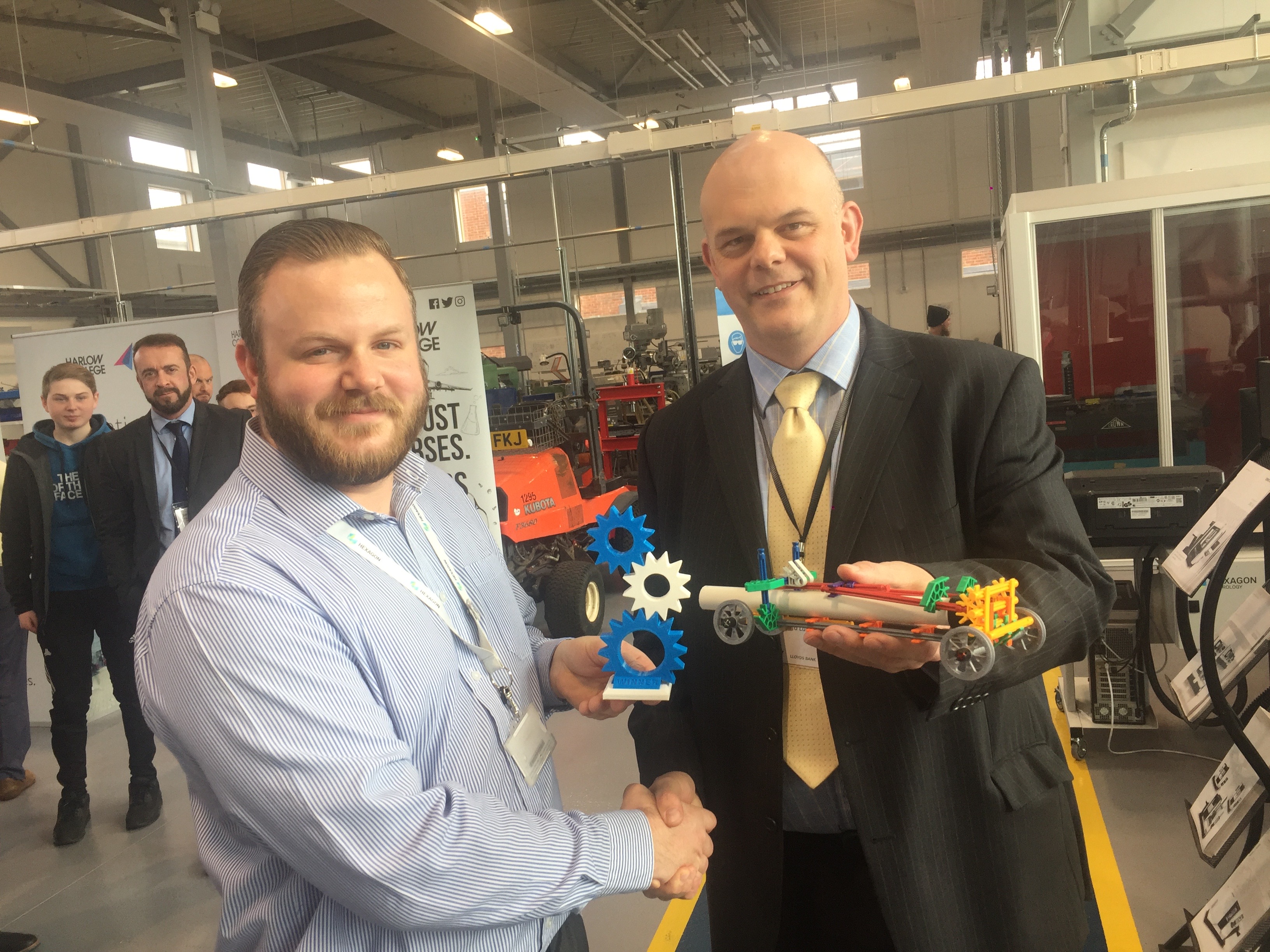 THURSDAY
The College held its annual Apprenticeship Jobs Fair where College students and members of the public were able to come and choose from 30+ vacancies in areas such as Engineering, Hospitality, Business, Hairdressing, Automotive, Computing & IT and many more.
For those unable to make the event, there was a Virtual Jobs Fair, where at 10am on Friday morning the same vacancies went LIVE on our Facebook page to over 125 interested participants, where they could apply directly or ask questions via 'live chat'.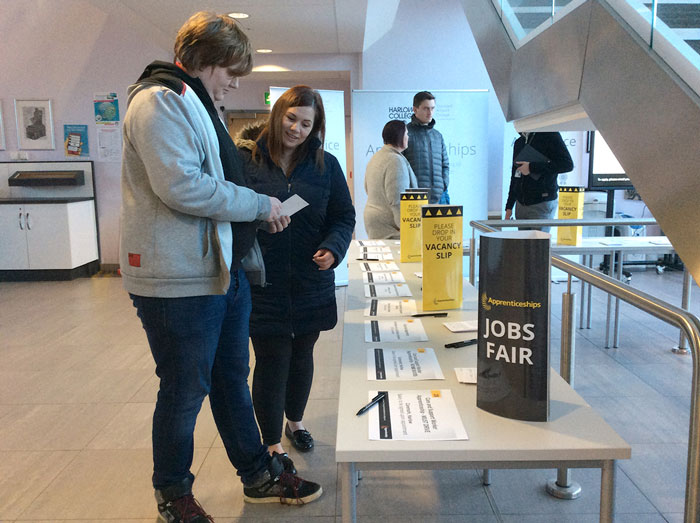 Away from the College, our apprentices were at Stansted Airport, enjoying the Stansted Apprenticeship brunch, which brought all the apprentices together to socialise and to meet with MAG (Manchester Airport group) Apprenticeship Manager – Katy Hennessy. This was held in the Academy at Enterprise House where Harlow College provides training for Job Centres and is also the base for the Customer Experience and Social Media Apprentices.
The venue then switched to the Aerozone for an Airport Awareness event with Year 6 pupils from The Downs Primary School in Harlow, with the purpose of getting children interested in the airport and the different kinds of aviation careers. College apprentices introduced themselves to the children and explained what they do on a daily basis, while some fun activities took place through Cool Aeronautics - the Royal Aeronautical Society's primary school outreach programme, that aims to introduce children to the fascinating world and people of flying, aerospace engineering, and space.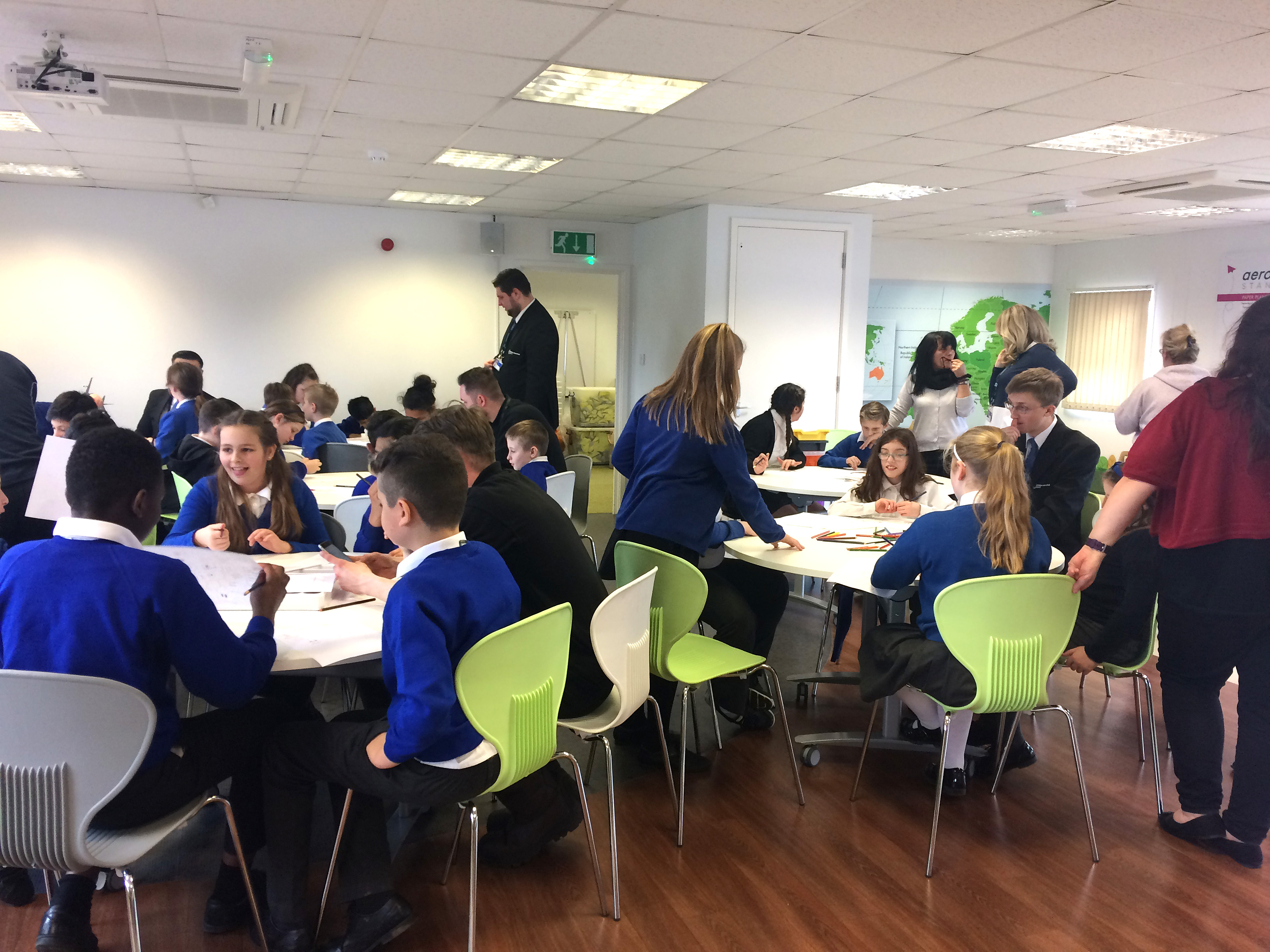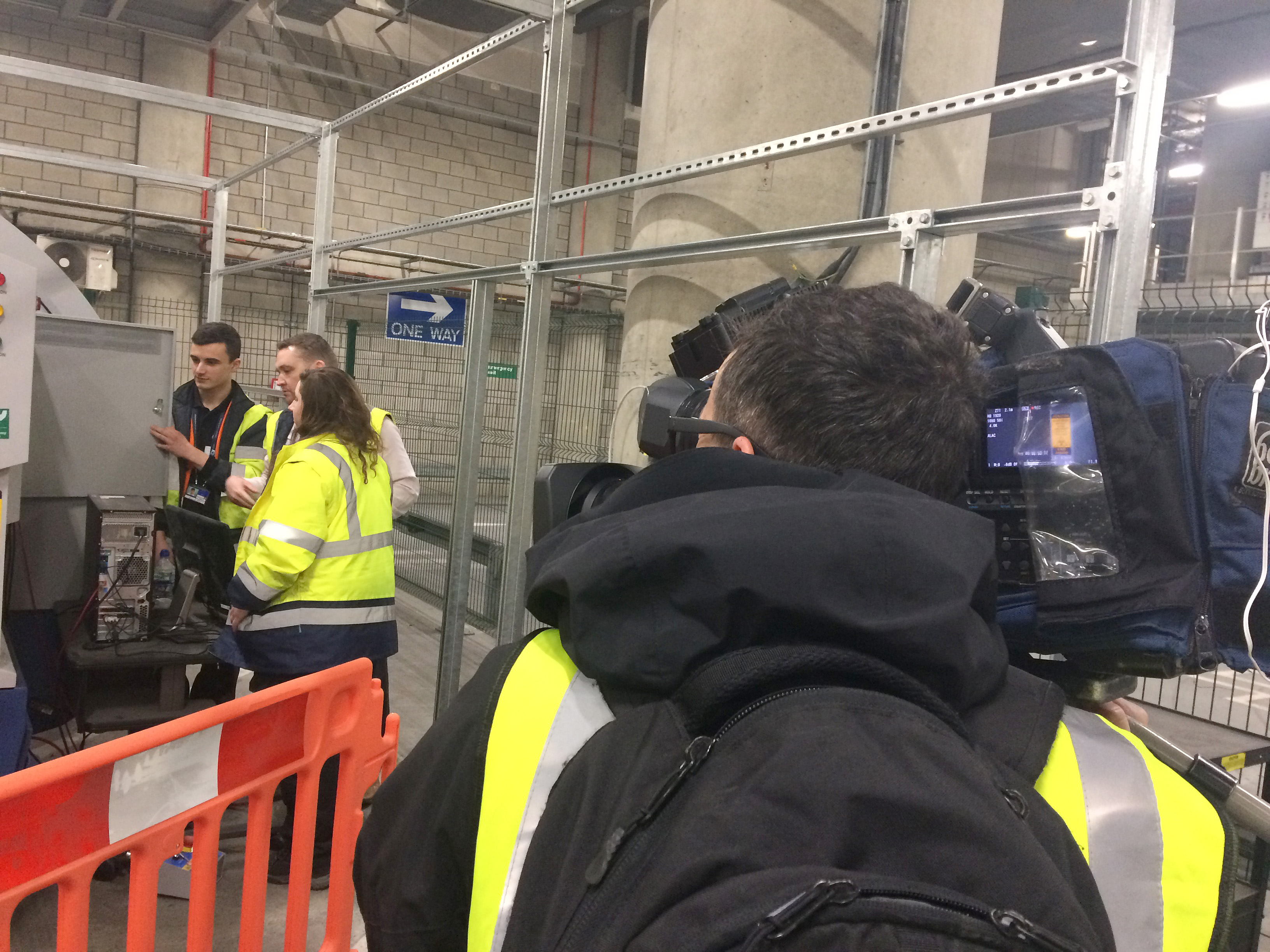 FRIDAY
We welcomed Robert Halfon MP and staff from HTS Group in Harlow, including a number of Harlow College apprentices currently employed by the company in various training roles. HTS has been set up by Harlow Council to provide its housing repairs and maintenance to the tenants, leaseholders and residents of Harlow.
Robert then gave a talk to students on the importance of Apprenticeships and the vital role they play in the UK's economy. Robert was the first MP to hire an apprentice at his Westminster office and is currently working with his fifth apprentice.
Ann King, Assistant Principal at Harlow College, said: "We are so proud of all our fantastic apprentices at HTS. We know how much it means to them all to be working for the Harlow community with HTS."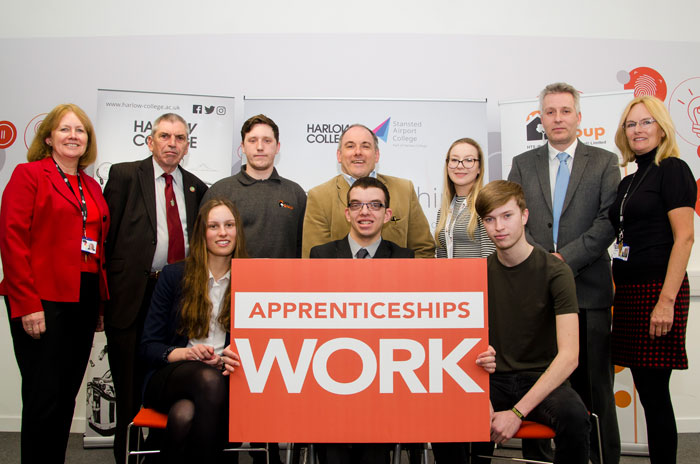 The College also got involved in the #apprenticeshipsin6words campaign, where we encouraged local employers to sum up what an apprenticeship means to them in just six words. Examples included: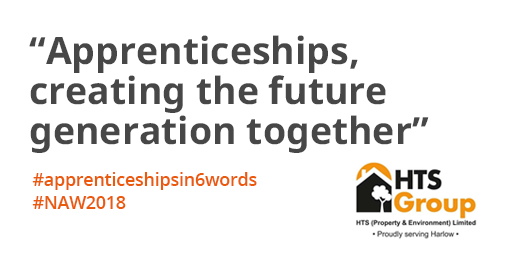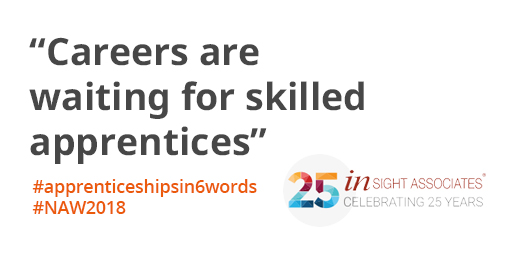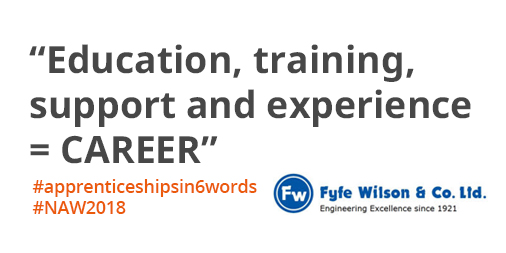 And finally…
The AoC (Association of Colleges) had come up with the fun idea of tagging apprenticeship job roles onto famous film titles i.e. Hair & Beauty and the Beast, and so, not wanting to be outdone, Harlow College's contributions included, La La Land Surveyor, Sleeping Beautician, Daddy Daycare Worker, The Social Network Engineer and lastly, Raiders of the Lost Ark Welder!
Thanks to everyone who helped make National Apprenticeship Week 2018 our most successful one yet. Here's to 2019!
About Apprenticeships at Harlow College
Tags: Digital News