College students bring a little nature to local hospital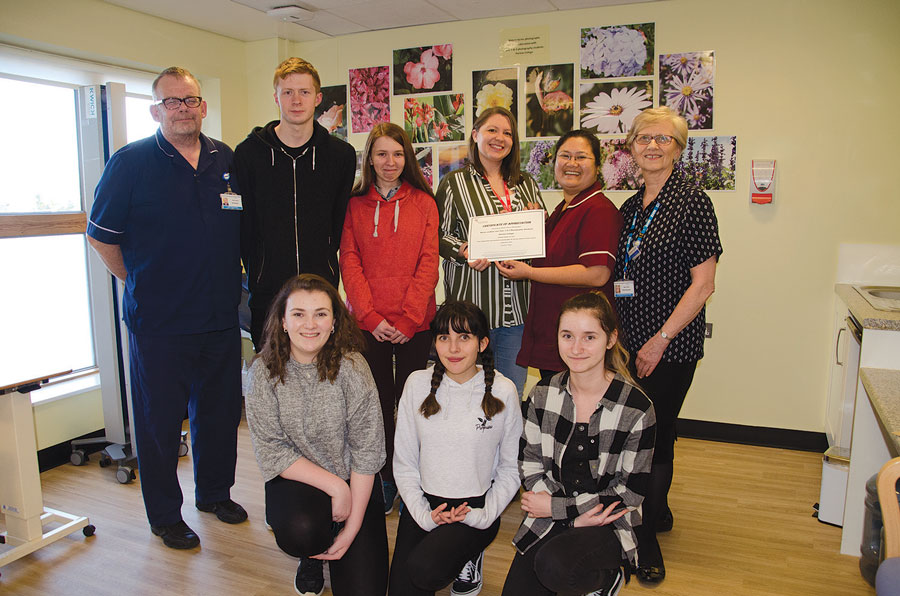 Harlow College photography students have helped create a nature-themed environment in a ward in The Princess Alexandra Hospital, by donating examples of their work to create a brighter space for patients.
Wildlife and nature photographs were presented to the Frailty Ward, part of the John Snow Unit at the hospital, after they were shortlisted in a competition held at the College.
The Frailty Ward provides a safe environment to support elderly patients (75 years and over) who suffer from frailty and also welcomes people with dementia.
Janice Bernard, Frailty Lead Practitioner, said: 'We want patients to feel closer to their homes. This room will prevent them being institutionalised, help manage their dementia and give them the space to do meaningful activities. They don't want the feeling of being in a hospital and if they can't go back to their community, we present the room in a way that doesn't feel like a hospital.'
Frailty is a common health state associated with ageing, affecting around 10% of people aged 65 and over.
Janice added: 'Part of this refurbishment is to make the ward as nice as possible for patients. We provide a space to discuss sensitive issues with the patients and their families. We owe it to them to give them a better environment when discussing difficult topics.'
Ellie was one of the photography students whose work was shortlisted. 'The best thing about this project was the outcome of the photos and how they looked. When I got the brief I knew they would be used at the ward and it felt special knowing how appreciative people were for it. I feel very proud after seeing the photos on the wall.'
In October, Princess Alexandra Hospital will be celebrating Older People's Day (known as OPD). It celebrates the achievements and contributions the elderly make to society and the economy.
Photo caption: Peter Peter Robinson – Frailty Ward Manager, Karen Judkins – Senior Tutor, Harlow College, Janice Bernardo – Frailty Lead Practitioner, Sylvia Claxton – Frailty Team Admin with Level 3 Harlow College Photography students