New Stansted Airport College trainees welcomed on board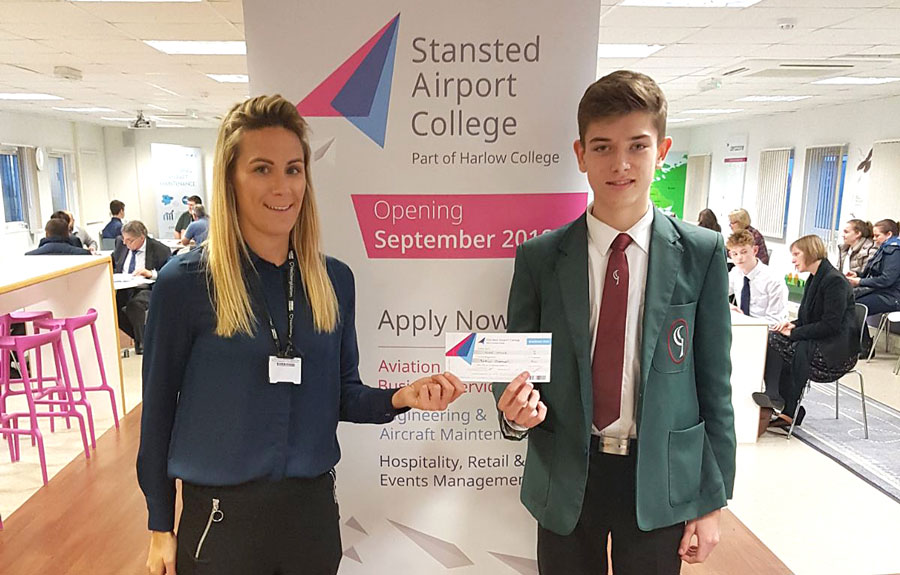 Following the success of the recent open events at The Aerozone, Stansted Airport College is excited to welcome on board the first intake of trainees for September 2018.
Interviews took place on Tuesday 23rd of January, where the waiting room of The Aerozone was buzzing with hopefuls, all checked in and ready to embark on the first steps towards piloting their careers.
Learners travelled from Uttlesford, Essex and North London ready to showcase their talent and discuss their chosen course. One student even flew in from Alicante, Spain and will be moving to England in order to attend the College!
The standard of learner was exceptionally high and of those who attended 76 received conditional offers, including a boarding pass which will be their ticket to College starting in September.
It was an evening of good vibes and positivity for those who attended. Wendy Martin, Head of Stansted Airport College described the evening as 'a huge success! We are delighted to welcome these young people on board and are very excited to be working with them in the future to deliver the skills they need to have sustainable and meaningful careers.'
The College was delighted to welcome Owen, currently studying at Burnt Mill Academy in Harlow, as the first trainee to be officially offered a place. Owen commented 'so happy to be a part of this. This will be amazing. So excited!'
Congratulations to all those who received offers - we wish you every success in your journey and look forward to seeing you in September!
Story by Chloe Allanson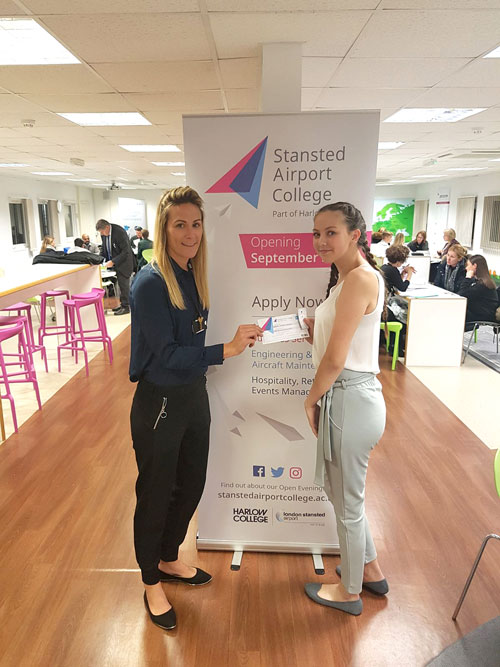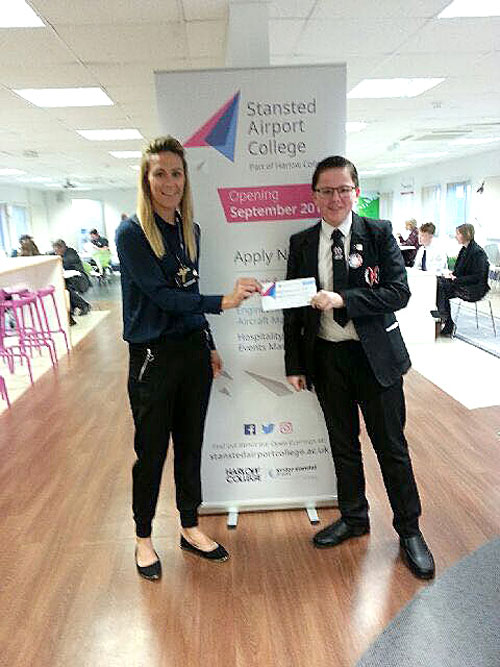 Owen Norbury, our first ever trainee!