Students shortlisted for Royal Opera House Design Challenge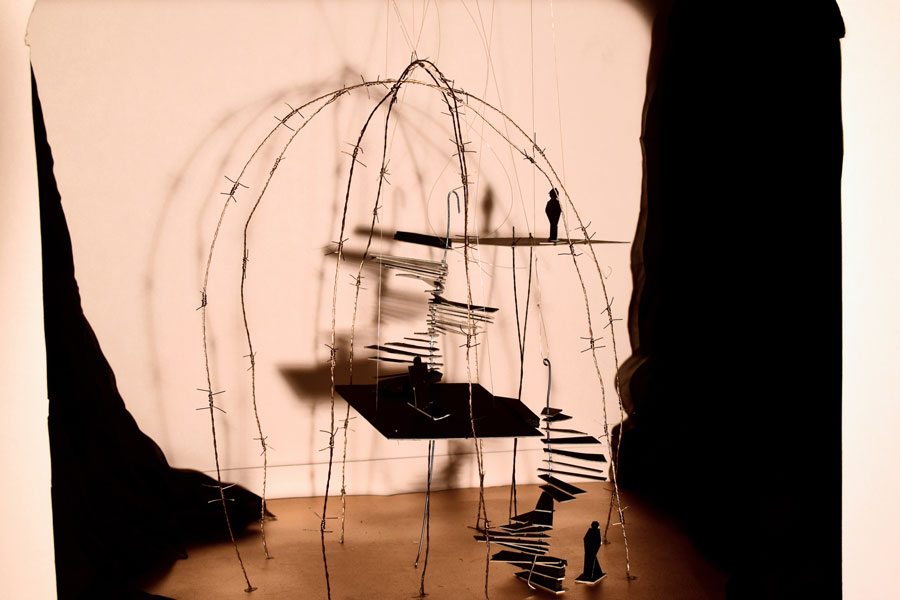 Harlow College, Level 3 Art & Design students Trixia, Scarlett and Fleur have been shortlisted for the chance to create a prestigious design piece for the Royal Opera House in Covent Garden, London.
The national Royal Opera House Design Challenge encourages students to test and develop their design skills based on an opera or ballet production.
The students created their final pieces in the following specialisms: Costume Design, Set Design and Marketing Strategy and Design, following the project brief set by staff director for the Royal Opera House, Julia Burbach. For inspiration, the students visited the Victoria and Albert Museum (V&A), home to an extensive collection of costumes and stage designs throughout history.
The three students now go forward to the next stage of the competition where they will compete with students from other colleges, before an outright winner is chosen.
Trixia said: 'I feel happy and proud. It was my first costume design and I've learnt a lot from it. It was also really interesting to do a project for an opera as I'd never worked in this area before.'
Scarlett said: 'This project had allowed me to learn and gain new skills. I know more about graphic design and have a developed understanding of how to use Adobe Photoshop for my work.'
Fleur added: 'I really enjoyed bringing my vision to life and creating a set design that the Royal Opera House were impressed with.'
The winners will be invited to exhibit their work as part of the Opera: Passion, Power and Politics exhibition at the V&A in early February.
They will also be invited to a matinee performance at the Royal Opera House, including a backstage tour and to spend time with industry professionals in the relevant ROH department on Friday February 16.
Visit the ROH website for more information about the Design Challenge.
Article by Charlotte Langham, NCTJ Journalism student