John Stapleton Visits Harlow School of Journalism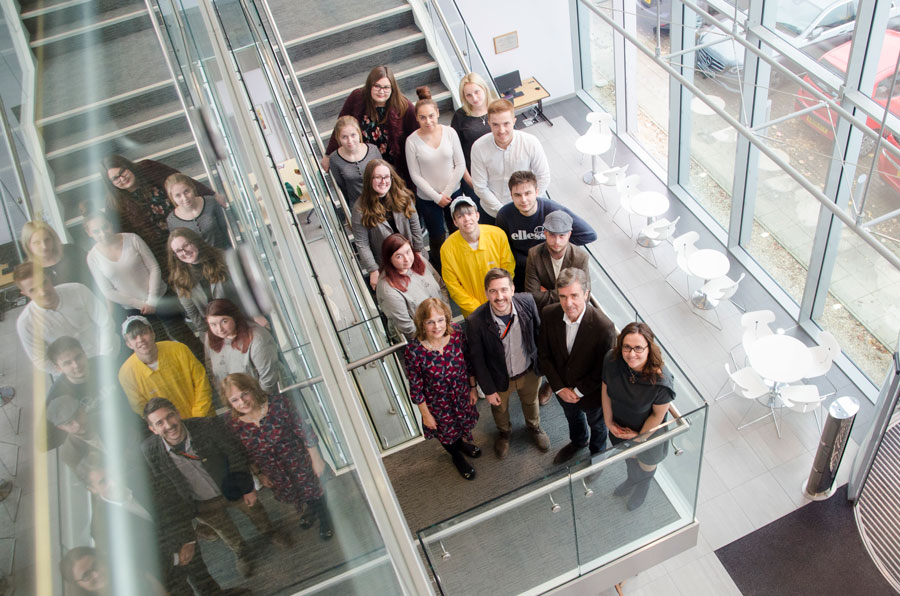 AWARD winning journalist John Stapleton told journalism students at a recent visit to Harlow College: "You are there as a guardian of the public, to ask the questions they would ask if they were there themselves."
Mr Stapleton, who is Patron of Harlow School of Journalism, has reported from war zones around the world and interviewed every British prime minister since Jim Callaghan. He visited the college to speak to an audience of students from a number of journalism related courses.
Urging students to: "Go and do it" he told them: "It's a great way to earn a living. I can't think of anything I'd rather have done in my life than be a journalist. You are there as a guardian of the public, to ask the questions they would ask if they were there themselves."
But he warned: "It's not always been easy. It's really hard graft and not for the faint-hearted."
Mr Stapleton, whose work has included working on national newspapers, presenting on GMTV and researching and script writing for This is Your Life, was keen to point out that journalism is by no means an easy option.
He emphasised how difficult it can be to break into journalism in the first place and added: "Never give up. I wrote to 33 newspapers before I got a job. Get inside the building because that will create avenues for you. You've got to stand out. No one owes you a living."