College Ambassadors Bring Festive Cheer to Harlow Ambulance Station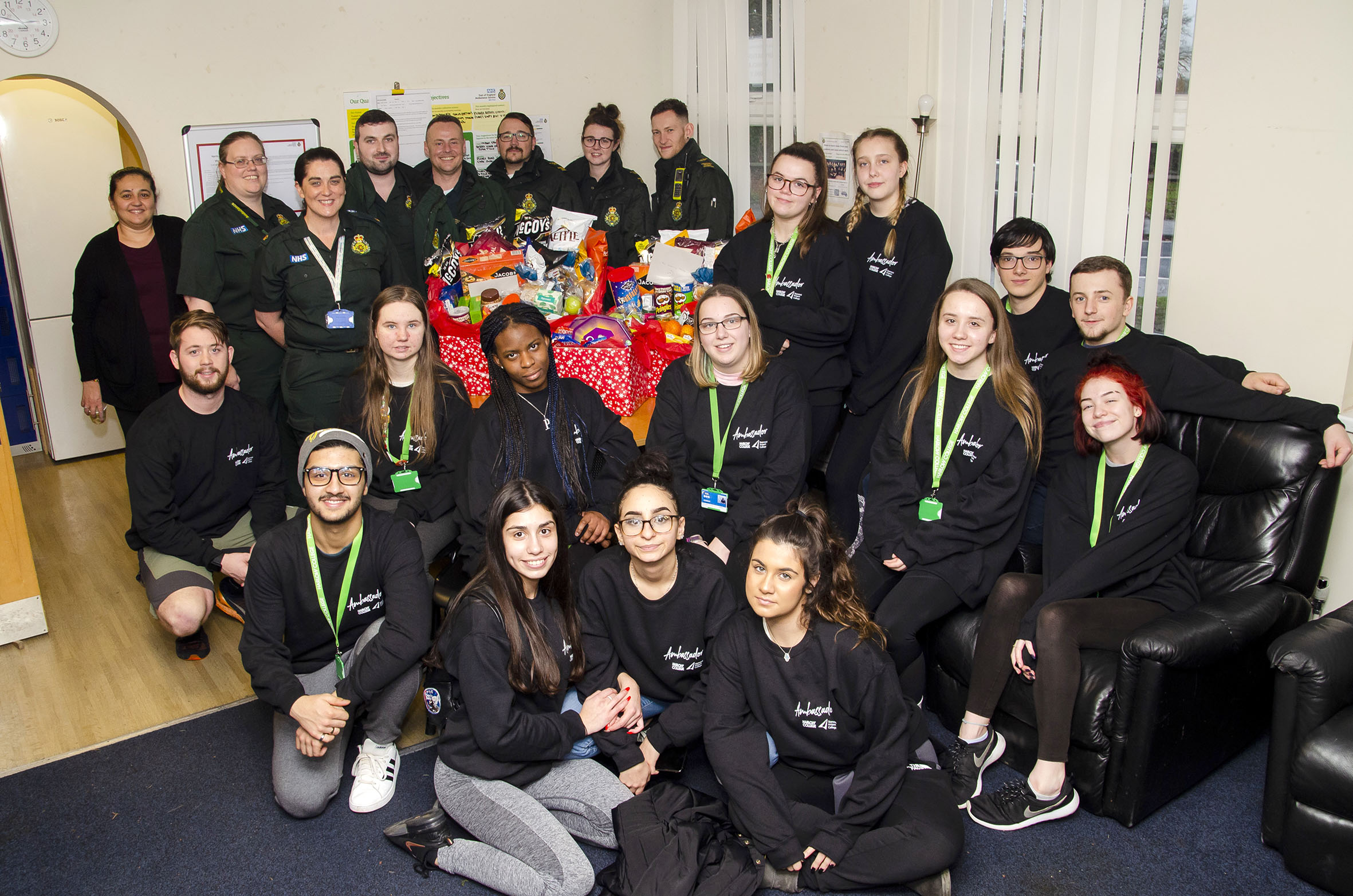 Harlow College Student Ambassadors brought some festive cheer to hard working staff at Harlow Ambulance Station by donating Christmas hampers as a 'thank you' for the selfless work the crew do all year round.
The Ambassadors put together two huge hampers, one each for the day and night shifts, which included fruit, minced pies, cakes, sweets, cheese and crackers and other festive goodies, from money raised by recent fundraising activities, including a bake sale and tombola, raising £173.
On any given day there are around 50 crew and 12 ambulances stationed at Harlow, ready to respond to all types of emergencies in the East of England, in particular Loughton, Waltham Abbey, Ongar, Harlow and Saffron Walden.
Speaking on behalf of the Ambassadors, Sasha, who is also a Level 3 Health & Social Care student, said: "We wanted to thank all of you, especially around Christmas, for all the hard work you do for everybody and for all of the time and effort you put in. Without you guys we'd be helpless so this is our way of saying thank you!'
Casey Holding, Assistant General Manager for West Essex, of the East of England Ambulance Service, thanked the students for their donation. "It is so nice to be recognised for the hard work that we put in. This donation will really touch all of our crews – you could not have picked a better gift! This will be greatly appreciated by everyone who works in this area so thank you for thinking of us."
PHOTO: Casey Holding, Assistant General Manager, West Essex (back row, 3rd from left) with Harlow Ambulance Station crew and Harlow College Student Ambassadors