BBC Look East Editor Visits Harlow College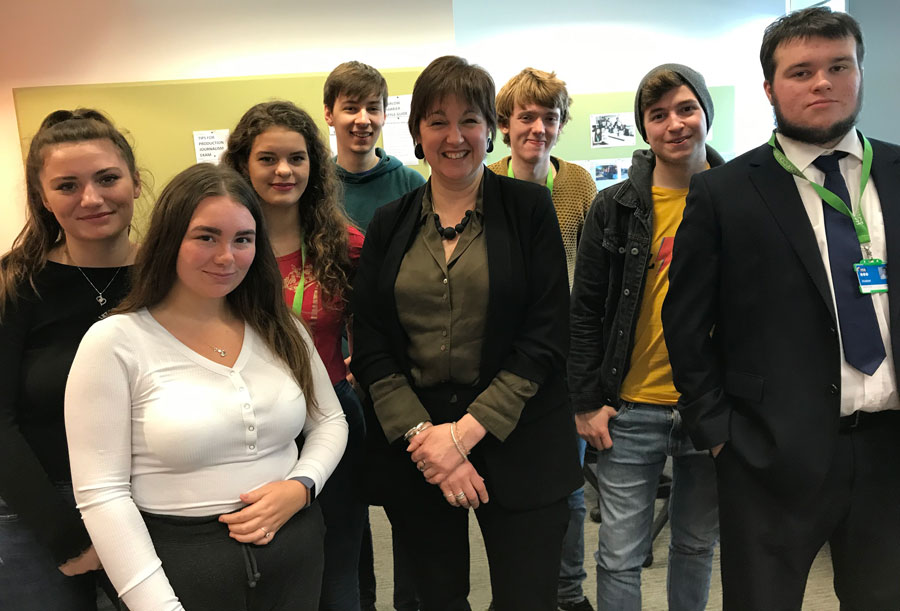 BBC Look East editor Nikki O'Donnell visited Harlow College recently to speak to Journalism Diploma students about opportunities for young people within the industry.
Nikki joined the BBC as a local radio trainee in 1990, after finishing her degree in Geography at Cambridge University. In December 2006 she started her current role working for BBC Look East, which provides regional TV news across East Anglia for around six million people.
She said: "Many forms of journalism are being eroded and people don't understand the value of having a journalism community. Without journalists we would be in a much worse world. Would there even be democracy if people didn't ask questions? Who would be asking the important questions if not for journalists?"
Nikki told the budding journalism students: "We need people who come from different backgrounds who can bring new ideas. Just go for it, don't give up, keep asking questions, use your own experiences and write about them. Chase stories and make sure people get to see them."
Student Leah Grace, aged 18, said: "I found her visit really inspiring and informative. It was fascinating to learn about the steps she took to get into what is such a difficult and competitive industry."
Story by Leah Grace – Harlow College Journalism student