Community Spirit Shining Bright at Harlow College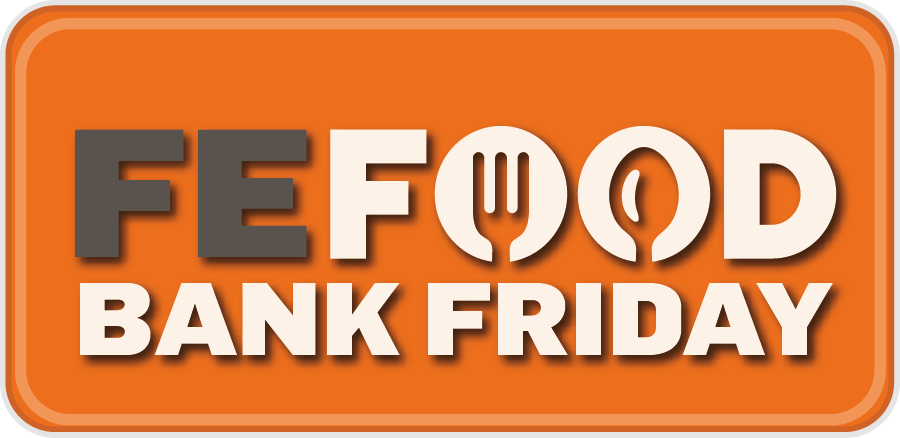 Kind-hearted staff and students at Harlow College have come together to support their local community by fundraising for local foodbanks.
The College has joined the national 'FE Foodbank Friday' campaign, which is seeing FE organisations around the country coming together to raise money for community foodbanks. Many foodbanks are seeing a decline in donations at this challenging time and in need of support.
The funds raised will go directly to Harlow Foodbank who are committed to help individuals and families in crisis by providing free emergency food helping to combat hidden hunger.
Every day, people go hungry in the UK for all kinds of reasons, from changes and delays in the benefits system to redundancy to receiving an unexpectedly large bill for a major repair. A simple box of food makes a big difference, with foodbanks helping prevent crime, housing loss, family breakdown and mental health problems. Harlow Foodbank relies on the support of local people, businesses and communities to help alleviate poverty and hunger in our community.
Robert Halfon, MP for Harlow, said of the initiative: "In these uncertain times, it is so important that our Harlow community comes together to support one another – and it is incredible to see that staff and students at Harlow College are doing just that, by raising funds for the Harlow Foodbank as part of the national FE Foodbank Friday campaign. For many people in Harlow, the Foodbank and its volunteers offer a lifeline. The funds that Harlow College pupils are raising will make such a difference to those most in need at this difficult time. Thank you to everyone involved at Harlow College and the Foodbank."
Karen Spencer, Principal of Harlow College, said: "Harlow College is proud to support the campaign FE Foodbank Friday. We know that in these troubled times people will be facing increased levels of food poverty and that donations to food banks are dropping. We therefore felt it important to do our bit in supporting our community through the current crisis. We have joined forces with colleges across the country to raise much needed funds."
Donate to our FE Foodbank Friday campaign
Colleges involved in the campaign so far are:
Boston College
Central Bedfordshire College
Chichester College Group
Coventry College
Dudley College
East Coast College
East Sussex College
Kingston Maurward College
London South East Colleges
Loughborough College
Preston's College
Trafford College Group
Weston College
York College
For any other colleges wanting to get involved with FE Foodbank Friday or to find out more, contact Andrew Cox at London South East Colleges on or call 020 3954 4607