Testing, testing! Local volunteers help students back to campus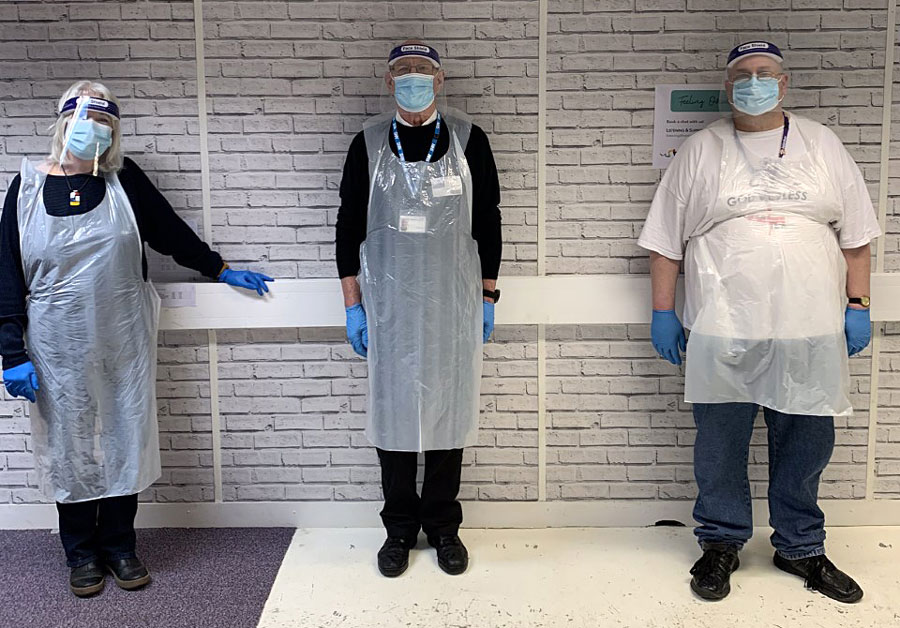 We were delighted to welcome back students onto both our Harlow and Stansted Airport College campuses from 8th March as part of the government's roadmap out of lockdown, although this did present us with the challenge of how to safely administer up to 3,000 Covid-19 tests for students, many of whom would have been naturally anxious about returning to classes after such a long period in lockdown.
So, we were thrilled to welcome the brilliant volunteers from local organisation Rainbow Services who, along with college staff, were able to provide Covid-19 tests to 1200 students in the first week at our onsite testing centres.
Based at Wych Elm in Harlow, Rainbow Services works for change to alleviate the effects of disadvantage, deprivation and social exclusion through imaginative projects that support, enable and develop people and organisations, and which stimulate beneficial change in the Harlow community and beyond.
By the end of the third week staff and Rainbow Service volunteers had provided three separate tests for up to 1,000 students, with no positive results being recorded. Many people commented on how polite and good natured the students had been which is a testament to the professional way the testing was carried out and to the expert guidance and reassurance given.
Kate Greer, Engagement Officer at Rainbow Services, said: "Our CEO Jemma is a Liaison Lead for Essex for the Voluntary and Community Sector Emergency Partnership (VCSEP). This partnership brings together local and national organisations to deliver a coordinated response to emergencies. The request for assistance from Harlow College came to Rainbow Services via this route.
"In addition to the Covid-19 response we have continued to offer virtual support to older residents of Harlow and local voluntary and community groups. We even set up a new tech library for the short-term loan (free of charge) of tablets and Mifi units for isolated older people and other vulnerable people with no access to technology. It's been a busy year!"
Karen Spencer, Principal of Harlow College, said: "We are proud to have the support of such a fantastic local organisation. Rainbow Services went above and beyond to support our onsite testing provision. Their volunteers were well-trained, professional and helped everything run smoothly. It's great that Harlow has such a brilliant local charity."