A Level Students Shine at Harlow College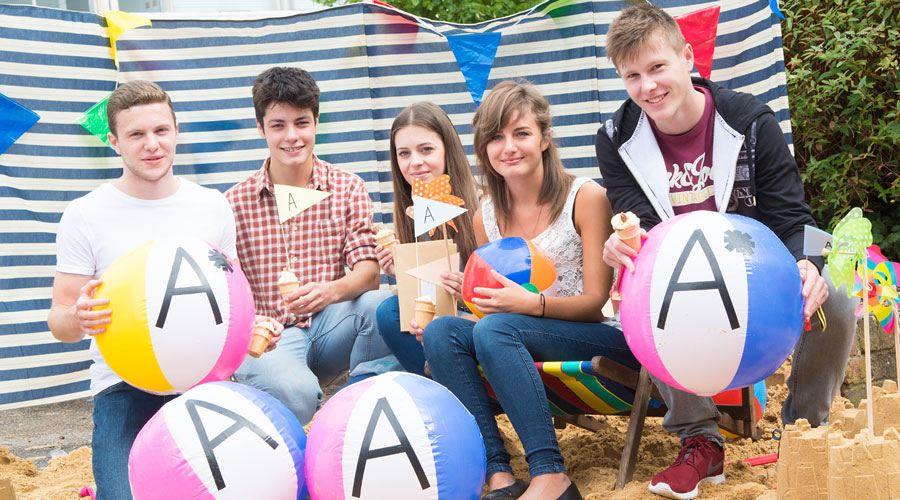 impressive A Level Results
Harlow College is celebrating its latest set of impressive A Level results, with high achieving students securing a 100% pass rate for the third year in a row. Not only that but 58% of the passes were at grades A*-B and 83% were at grades A*-C.
This academic year has seen major changes to the exams system in England with the abolition of January exams and the introduction of one sitting in the summer. The exams watchdog Ofqual had told schools to expect 'particularly volatile' A Level results. New Education Secretary, Nicky Morgan, had hinted at an expected national dip in results criticising "ever higher grades and pass rates". The College is incredibly proud of its students to have achieved so well against this backdrop.
Karen Spencer, Principal of Harlow College said:
"What a fantastic achievement for our students and recognition of their hard work and dedication. I am very proud of them. This year we have more students than ever progressing to University, and also gaining prestigious places at top universities such as King's College London, Exeter, Leeds, Nottingham and the Royal Veterinary College. This also includes students progressing from our equally successful BTEC courses. A big thank you goes to everyone who has supported them, particularly our staff who are committed to helping them achieve bright futures."
Robert Halfon, MP for Harlow was equally enthusiastic:
"Yet again, Harlow College has had outstanding results. I congratulate the new Principal, the staff and students. Harlow College is helping to put Harlow on the map as the number one town in the East of England for skills and educational achievement and excellence."
Tracy Greenall, Head of Sixth Form said:
"This is the first year when A Level students have not been able to sit unit exams in January which has meant that students have had many more exams in one sitting. These excellent results show just how well our students and staff have prepared for this change. The students are leaving us well equipped for university or employment and we wish them the very best for the future."
Among the many students who achieved excellent results were Pandora Dominiak and Louis Exley.
Pandora Dominiak, 18, from Epping in Essex
Chemistry A*, Maths A, Physics A, Further Maths (AS) A
Going to Kings College London to study Physics with Theoretical Physics
"After my course I'd like to move to Sweden and study at the University of Uppsala to do my PhD. I'm also interested in Law so I may do a conversion course – I have a few avenues to explore.
"My time at Harlow College was nice. The 3 hour lessons were tough at first, but once you get used to them you can really go in depth into the subject and it's really good preparation for university. The class sizes are small so it's a really intimate lesson which allows you to get a lot out of it.
"I'd like to thank my tutors for all the help they've given me and I'll definitely come back and visit."
Louis Exley, 18, from Roydon in Essex
Sociology A*, Psychology A*, Government & Politics A
Going to the University of Surrey to study Law
"After my degree I want to take the LPC course in Law and train as a solicitor.
"My time at Harlow College has been good – I've really enjoyed it here and the teachers have been great. I'm delighted today! I would recommend studying A Levels to anybody who's thinking about doing them. You study hard but it's worth it."
Tags: A Level