A Level students shine through gloom of pandemic
Despite having to work under incredibly challenging circumstances due to the ongoing coronavirus pandemic and subsequent lockdowns, our students have still recorded some fantastic results this year. A Level students have achieved a 99% pass rate for the fourth year in a row with an 11% increase in students gaining A*-B grades compared to both 2020 and 2019 exam years. The A*-B pass rate was 52% while the A*-C pass rate was 76%.
Students' grades have been produced through a combination of Teacher Assessed Grades and a national standardisation process by Ofqual, working with awarding bodies.
And our A Level students have again secured places at some of the country's top universities including King's College London, Cambridge, Durham, Nottingham, Sussex, University College London and Exeter to study subjects such as Medicine, Physics with Astronomy, History, Law, Politics, Sociology and East European Studies.
Students on vocational courses have had great success with over a third of Extended Diploma students achieving the highest possible grade for their qualification type, with 25% gaining the top Distinction* grades. These great results allow our students to progress directly to university or to take up Apprenticeships as the route to combine their studies with employment.
Key to our students' success was the quality of the teaching and learning. Studying at an Apple Distinguished School meant that our learners had access to digital technologies to assist them in their learning throughout their course. Strong pastoral care was also available to support students' wellbeing and mental health, which continued throughout these challenging times.
Becky Jones, Vice-Principal of Harlow College, said: "We are so incredibly proud of all our students, it has been another challenging year with uncertain times for them all. We hope our students can now start to plan their exciting next steps towards their futures.
"For the majority of them, the past two years have been like no other. While our students have missed out on so many things that attending an FE college can offer, they have demonstrated a new set of skills; increased autonomy, commitment, dedication and resilience. Taking these skills with them will ensure their future success."
Tracy Greenall, Head of Sixth Form, said: "Once again, we are thrilled with the results achieved by the A Level students at Harlow College. It is testament to the hard work invested by both students and staff over the last two years, as well as their resilience during this most trying of times. Students have worked effectively and proactively with their teachers, whether online or in the limited face to face sessions, taking advantage of every opportunity to learn and remaining focused on achieving their potential and attaining their desired progression pathways. I am so very proud of them all and wish all our students the very best for their future endeavours."
Robert Halfon, MP for Harlow, was equally enthusiastic. "The past 18 months have been the most difficult of times for teachers, support staff and students. However, despite the lockdowns and immense challenges, the Harlow College management, teachers, support staff and students have achieved incredible results across the board. These remarkable results are a tribute to their hard work.
"I would like to thank every teacher and member of support staff who has worked so hard to keep our young people learning and I would like to congratulate every student for their brilliant results.
"As MP for Harlow, I am so proud to say that we have one of the very best colleges in England in our town and that has been proven true again today. I would like to wish every student the very best in their future endeavours and I look forward to continuing to work with the college management team to secure further investment into our great college."
Among the many students who achieved excellent results were:
Amir Schultschik, 18
Maths A*, Further Maths A*, Physics A*
Going to University of Durham with hopefully an offer from Cambridge University
"I'm very happy, I've put in a lot of hard work over the last couple of years. I'm really looking forward to the whole university experience, it's exciting to be going to a new place. I don't yet have a career plan - I hope to discover that as my university course progresses."
---
Dominic Gaetani, 18
History A*, Psychology A*, Politics A
Going to University College London to study History
"I'm very, very happy with my results, they're better than I expected. It's been a tough year and I'm so pleased the hard work that I and my teachers put in has paid off. I'm very excited to be starting university, particularly the new experience which I know will be different to sixth form. I'd like to go into news journalism after I graduate."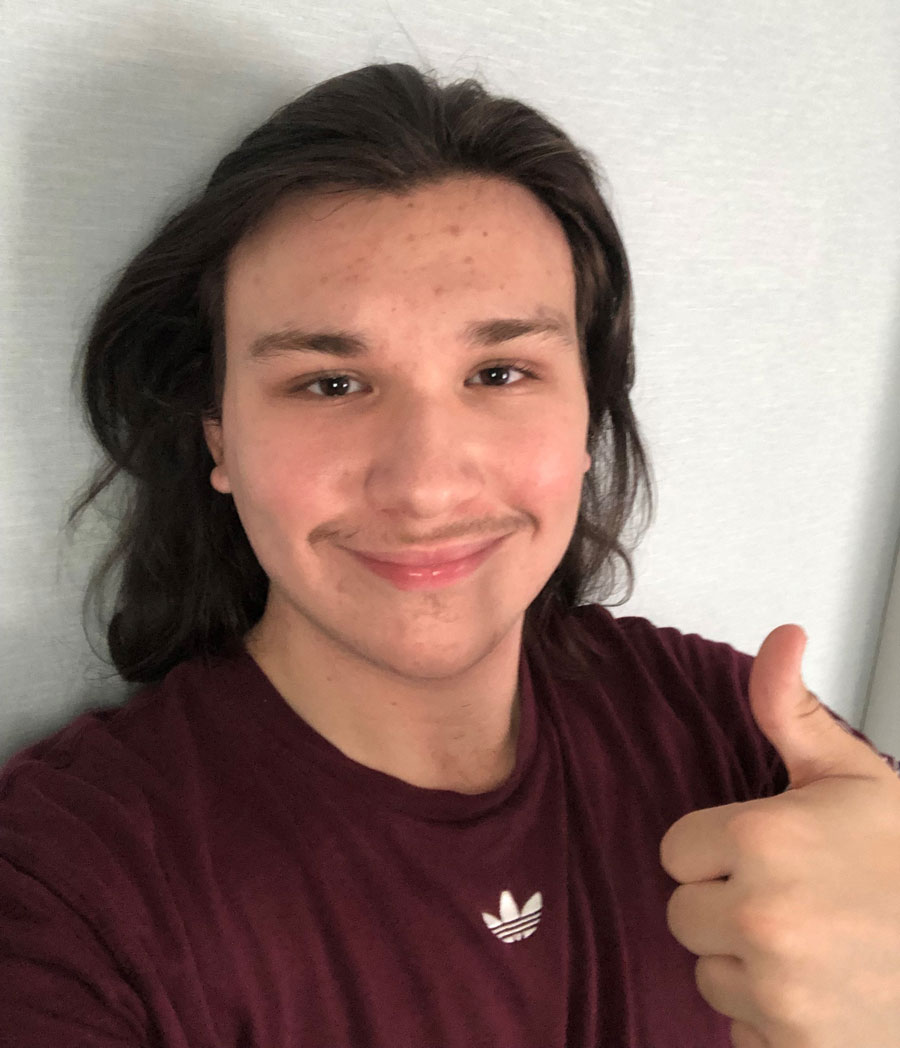 ---
Hayley Smyth, 18
Politics A, History B, Law Distinction*
Going to University of Exeter to study Law
"When I read my results I screamed and started crying because I was so happy! The college have been really supportive throughout the pandemic and now I'm going to university, I'm so thrilled. I'm looking forward to getting a sense of routine back at university. After I graduate I want to train to be a solicitor."
---
Maisie Mizon, 19
Chemistry A, to go with the A Level grades she already has – Biology A, Psychology A, English Literature B
Going to Anglia Ruskin University to study Medicine
"I originally studied A Levels in my school sixth and then joined Harlow College to get my Chemistry A Level, which is what I needed to get into Anglia Ruskin University to study Medicine. My aim, once I graduate, is to become a doctor, which is a five year course. I'm really excited to be going to university and it's nice because I will still be close to home so my family can come and visit."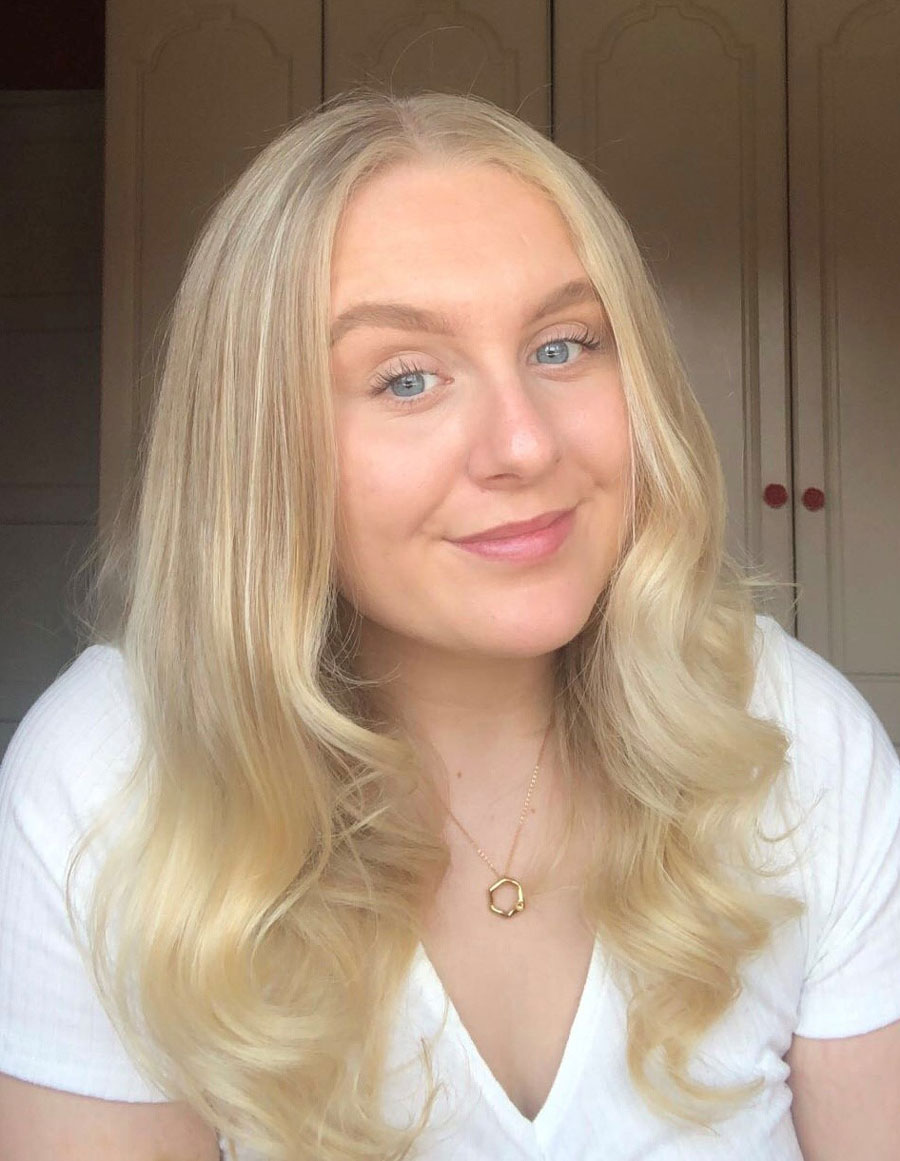 ---
Patrick Matthews, 18
Biology A*, Chemistry A, Psychology A
Going to King's College London to study Biochemistry
"I'm so happy with my results this morning, it's a mixture of nerves and relief! I've found it okay to study during the pandemic – I stuck to a schedule and didn't have much time to dwell on things. I'm looking forward to starting university, I'd like to be a research scientist which would mean a two years Masters' degree after my undergraduate studies."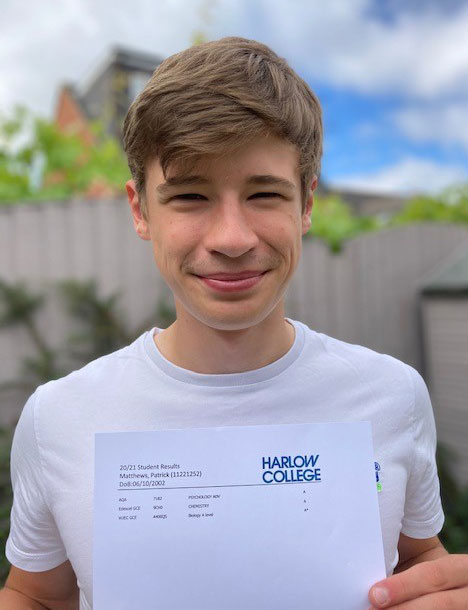 ---
Maksims Sokolovs, 19
Politics A, History A, Law Distinction*
Going to University College London to study Politics, Sociology and East European Studies
"I'm very pleased with my results and I can't wait to join UCL. At school I took an A Level in Russian as I'm a native speaker, so I'm really excited about my uni course as it focuses on that region. I think it will be very interesting for me and I'm looking forward to working in that part of the world when I graduate. I'm grateful for the opportunity that the college gave me – the teachers adapted brilliantly to online learning."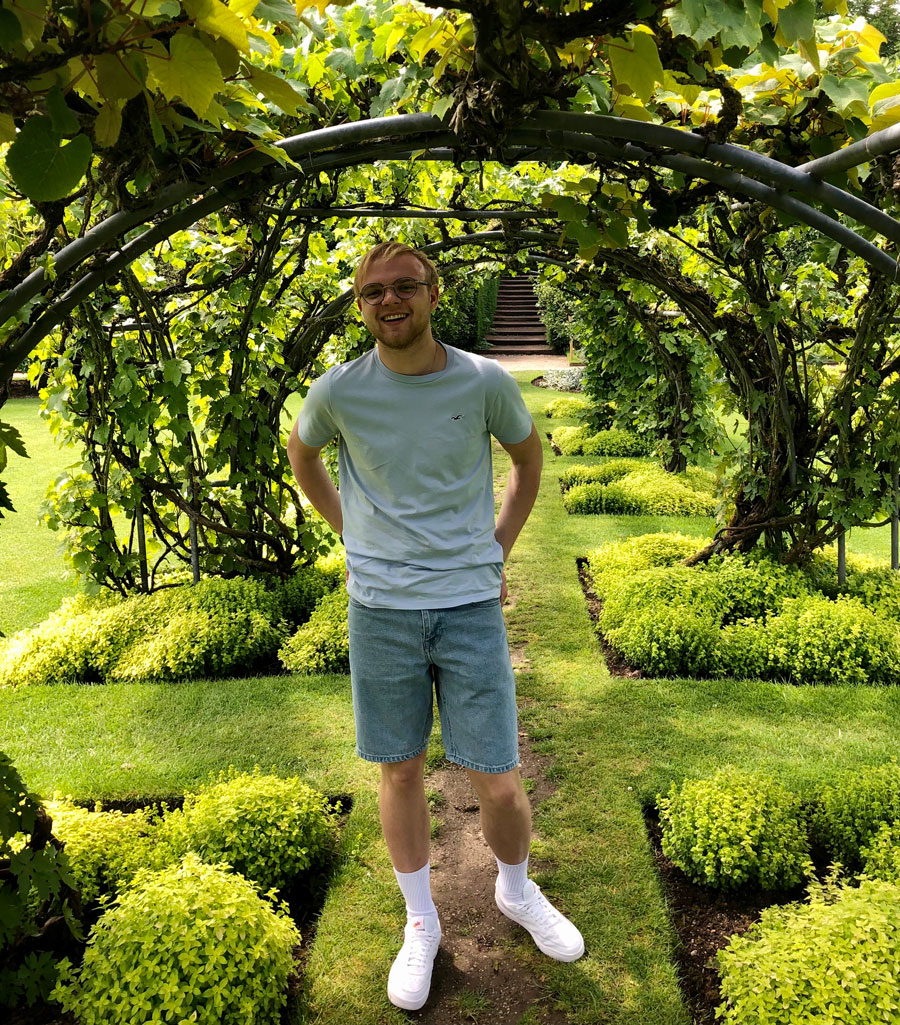 ---
Emma Galloway, 18
Biology A, Geography A, Maths A
Going to Nottingham Trent University to study Biological Sciences
"I feel great, it was a big shock seeing those grades. I'm excited to be going to university, but a little bit nervous as well. I've already got a few things booked for Freshers' Week! I just love biology which is why I chose the course I'll be studying. I'm going to keep my career options open as I go through university and see what elements I enjoy most."