Student Celebration Awards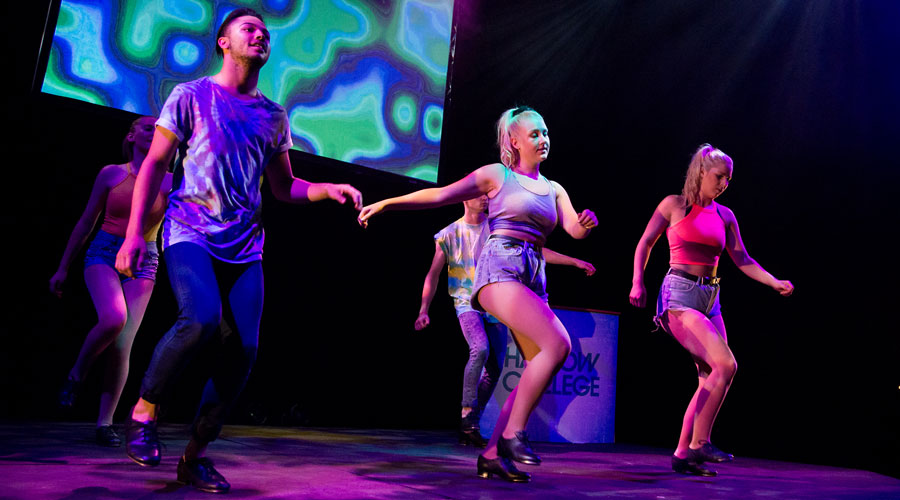 A Night to Remember
On Wednesday 3rd of July students, staff, alumni and proud parents gathered in Harlow College's Glass Box Theatre to celebrate the achievements of our amazingly talented and successful students. It was a wonderful evening and an opportunity to showcase the positivity, enthusiasm, hard work and dedication of our young people. Students played key roles in all aspects of the event, including organisation, presentation, catering and technical support.
The show kicked off with a performance by celebrity special guest and former Harlow College student Micky Demoulin, who wowed the packed audience with some of the songs that took him to the semi-finals of Britain's Got Talent.
Hosts for the evening were Level 3 Performing Arts students Niall Gray and Brooke Clark, both of whom did a fantastic job of compering the proceedings and entertaining the crowd with their witty repartee and slick professionalism.
All the young people receiving awards were nominated by their tutors for outstanding achievement, both academically and in terms of their commitment and drive to overcome adversity. We never cease to be amazed by the fortitude of some of our students. Their personal journeys are truly inspirational and a welcome antidote to the negative image often presented of young people.
The awards given on the evening included Vocational Student of the Year, Student Voice Award and Progression Award, all of which were sponsored by local employers, who we thank for their continuing support and generosity. Our thanks also go to those who were unable to attend due to being trapped in traffic chaos on the M11 caused by a glue spillage!
Harlow College Principal Karen Spencer said of the event: "The students who received awards are a shining example of what we strive for with all of our learners. Their hard work, commitment and enthusiasm is inspirational and we are extremely proud to honour their achievements at these awards."
After the ceremony the audience, our well-deserved winners and their families and friends gathered outside the Glass Box Theatre for a reception and enjoyed the delicious canapés provided by our talented hospitality students.
Harlow College would like to thank everyone who took part in the Student Celebration Awards. We are particularly grateful to the fantastic students who worked so hard behind the scenes and to our business sponsors for their great generosity. And last, but by no means least, thank you to our amazing award winners. We can't wait to do it again next year!