College students add colour to Fun Run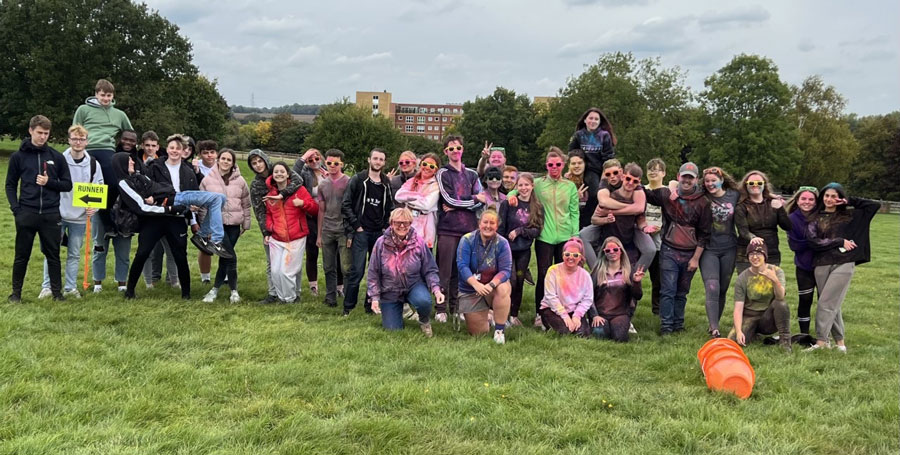 Level 3 Public Services students from Harlow College recently acted as stewards at a Colour Run in Harlow Town Park, organised by Pemberley Primary school.
A colour run is where multi-coloured powder is thrown at the participants as they run the course.
Our students helped mark the course, and as the Pemberley students ran through a specially created arch, were on hand to throw the paint powder, which brought shrieks of laughter!"
"Thank you so much to Harlow Council, Harlow junior parkrun and the Public Service students from Harlow College for making our park run the most enjoyable experience ever, made even better by having so many parents there.
"The children loved it, the staff loved it and even the weather did us a favour. Now for the process of washing the paint off!"
(Source: Facebook: Pemberley Academy)
Nikki Rogan, tutor in Public Services at the College, said: "It was a wonderful opportunity for all the Public Services students who took part. Not only did they do an excellent job but they had great fun doing it. Volunteering and work experience are essential parts of the course so this was extremely beneficial to them. I was helped on the day by Amy Round, my colleague in the Public Services team, and we're both very proud of all who took part."