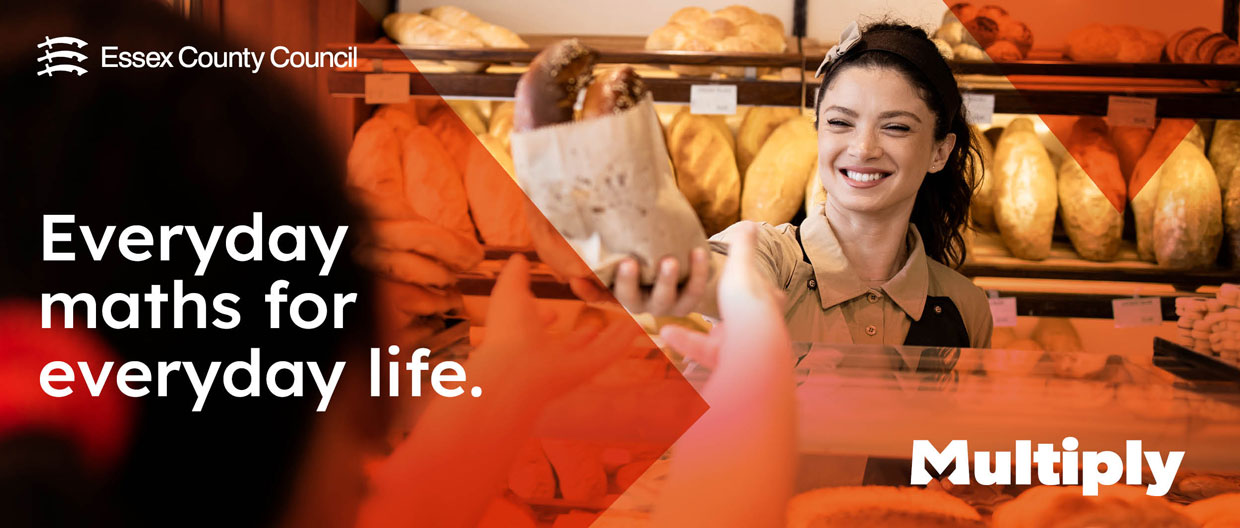 What is Multiply?
Multiply is a new programme funded by the UK Government to help adults improve their numeracy skills. We are pleased to be able to offer a range of opportunities as part of this project, our hope is that these courses will help you to improve your confidence with numbers.
Am I eligible?
If you live in Essex, are aged 19 and over and don't have maths GCSE at grade C (or equivalent), you can do any of our free Multiply courses.
What courses are available?
What do I do next?
If you would like more information on any of our Multiply courses or other numeracy and maths courses please complete the form below. We will then get in touch with you to let you know which course is right for you.