Harlow College hosts visitors from around the globe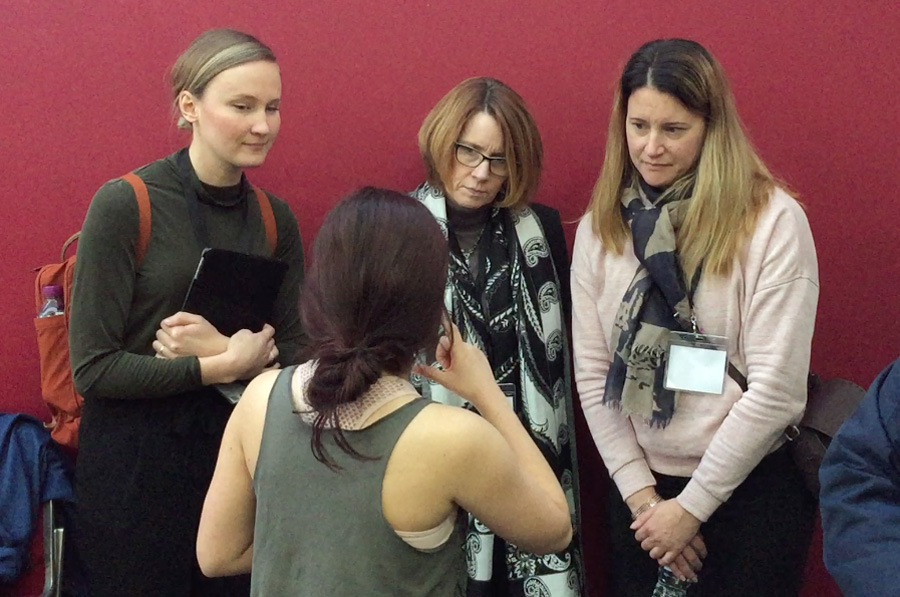 Harlow College, recently established as an Apple Distinguished School, has had visitors from around the world, including Russia, Sweden, Finland and Austria, to see how technology is used in education.
The visitors were in the UK to attend the Bett conference at the Excel London. The event is where companies come together to celebrate and to find inspiration for the future of education, through innovation and technology.
Ragnar Modin, a sales specialist in education at IT infrastructure company, Atea, said: 'It has been a great experience. It's amazing to see what the school has done with the opportunities and the learning environment.'
Ragnar Modin added: 'In Sweden, quite a few schools have not adopted one to one: one student to one device. The schools must develop teaching around this equipment. It is an equality issue: we are trying to find a way to transform so an iPad is not just an expensive notepad.'
Carl Sikander, key account manager at Atea, said: 'In my workplace, I work with technology. We like to try things, so when students go out to the workplace, they will know how to work productively.
Sara Elvermahr, principal of a public school in Sweden said: 'I want technology to help push students to get to the next level. It's our job to teach them for work and for them to be good members of society.'
Pauliina Venho, the group leader from Finland, said: 'When I came here to the college, I was open-minded, because I've been working in a vocational college; it's always nice to see the similarities or the differences of different places. I'm impressed. It was great. It was a good visit.'
Karen Spencer, principal of Harlow College said: 'The visitors have all taken something they can put into practice in their home country.'
Story by Devon Taverner-Hailou