On the Road to Success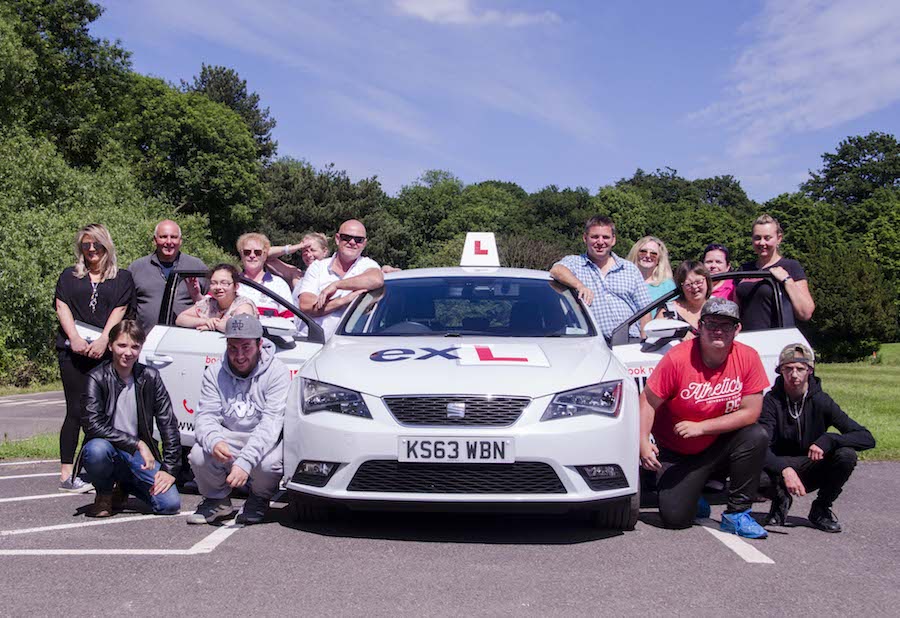 Harlow College Supported Studies students had an amazing opportunity to get behind the wheel. The event took placel at ExL Driving School Road Safety Centre in Edinburgh Way, Harlow, as part of a new College Road Safety Club.
These students all have varying degrees of learning difficulties and disabilities, and none have a driving licence or have ever driven before, but this didn't stop six of the students taking to the Safety Centre track and showing off their brand new driving skills.
The Centre is run by ExL Driving School, have been on the site for just under 2 years and whose instructors mainly cover Essex and Hertfordshire.
Support Worker for Supported Studies, Chris Chatt, explained how the day came about. 'The students were keen on a road safety club and that got me wondering if any of the students had ever driven before. I approached Peter Webb, the owner of EXL Driving School, who came to the college and spoke to staff to work out exactly how they could work with us. ExL were perfect for us as they specialise in working with learners with special needs.
Speaking of the day itself, Chris said: 'I'm really proud of learners. They've all got different abilities and different issues – some were really scared beforehand – but they're all out there and they're all driving.'
Peter Webb, owner of ExL Driving School, explained how the relationship with the college came about. 'One of my team does a lot of road safety training with Essex Safer Roads Partnership, and they put us in touch with the college.
'We work a lot with young people who have learning needs and disabilities, mainly through local charities like PACT for Autism, a local charity providing support for the families of autistic children, autistic adults and people with similar conditions. The majority of our drivers have lots of experience working with learners with special educational needs.
'For some people, the goal is to ultimately be out on the road, while for others the driving experience gives them life experience, freedom and confidence. They can be perfectly safe here, just learning as much or as little as they want, as their confidence and ability increases.
'So far today, the College learners have all been wonderful! Nobody's panicking, nobody's saying they can't do it. Every one of them has enjoyed an hour of being behind the wheel and you can see their confidence increase with every minute.
'If I had to give the top three attributes to being a good driver I would say, observation, awareness and planning. It's not necessarily what you're doing, it's what's going on around you that's key.'
Siobhan, a Supported Studies learner, said how much she was enjoying the experience. 'It's been great, I'm really enjoying driving around the track. I'd love to do it again.'
Harry, another student out on the track, was equally enthusiastic. 'I was stressing at first but now I feel much more confident. I was really nervous but it's been better than I thought it would be.'
Brenda, proud mum of learner Hayley, spoke as she watched her daughter negotiate the course. 'I feel very proud. It's lovely to see young adults with special needs have the same opportunities as everybody else. They look really happy doing it as well. Hayley has been so excited about today that she even put one of her best outfits on for the driving instructor!'