Top industry Professionals Discuss Future of Journalism at Harlow College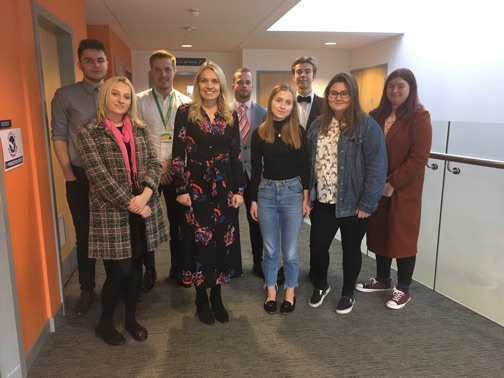 An NCTJ journalism skills conference took place at Harlow College on November 29-30 to discuss the future of journalism and how news and media is developing in the modern age.
Chairman of the NCTJ (National Council for the Training of Journalist) Kim Fletcher greeted the crowd of journalism and media professionals, introducing the conference. He began: "One of the things we're most eager to do at the NCTJ is move as journalism is moving.
"Over the last 10 years, the whole organisation has changed enormously. The main thing we really care about at the NCTJ is standards. However much journalism changes, however much techniques change, some things have to change to give a sense of social standards and equality. People do place a premium on information they can trust. "
Karen Spencer, principle of Harlow College, welcomed delegates to Britain's oldest journalism school, from which various alumni have emerged. These include award winning journalist John Stapleton who is patron of Harlow School of Journalism, Piers Morgan, Sky News presenter Sophy Ridge. Richard Madeley, and Alan Rushbridger.
Ms Spencer told the conference: "We live in a media rich world where we click on something and are forced to make a value judgement about whether it has the essence of truth in it. That means the young people that we're working with today have a different perception of the media and technology presented to them compared to someone like me.
"We as a college have had the school of journalism for 54 years. John Stapleton is one of our fantastic patrons, he came to talk to our lovely students a couple of weeks ago about a world where a president can say black is white and white is black."
The opening speeches by Kim Fletcher and Karen Spencer marked the beginning of a stimulating two day conference. Throughout the day, professionals at the top of their field held sessions looking at the skills and techniques used to write data-driven stories, how to stay safe as journalists, and the future magazines have in 2018, as well as host of other areas.
By Journalism students Lucy Parish and Rebecca Edwards