F1 in Schools – Harlow College Team win Fastest Car Award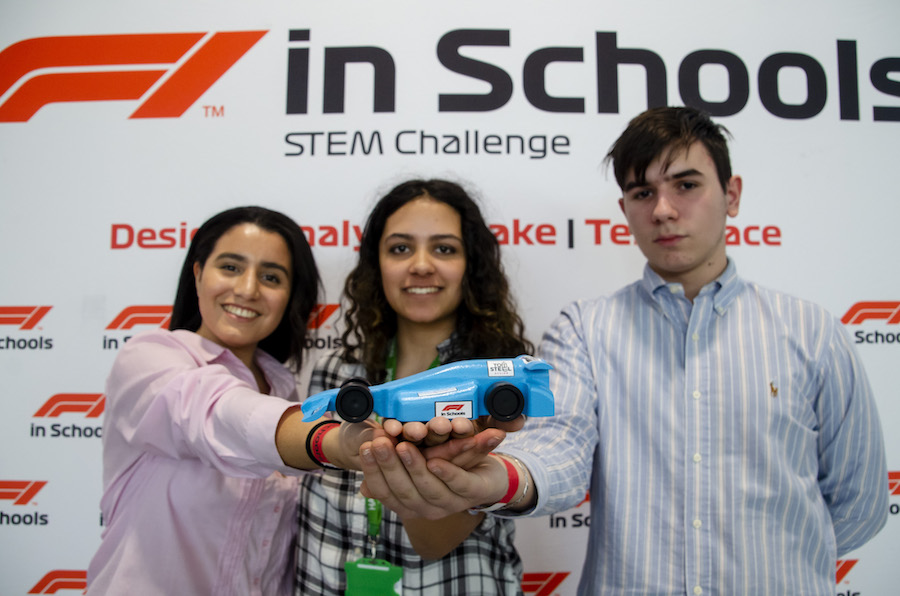 At the end of January, Harlow College hosted the South East Regional Final of the F1 in Schools Challenge.
F1 in Schools is a STEM initiative that allows teams of young people aged 11 to 19 to effectively be a Formula 1 team, with the challenge to design, construct and race the fastest Formula 1 Car of the Future, powered by compressed air cylinders.
As well as designing the fastest car, teams must raise sponsorship, give a presentation and manage budgets to fund research, travel and accommodation, encouraging teamwork and communication skills as well as an aptitude for design and engineering.
F1 in Schools was created to help change the perceptions of science, technology, engineering and maths by creating a fun and exciting learning environment for young people to develop an informed view about careers in engineering, Formula 1, science, marketing and technology.
The challenge inspires students to use IT to learn about physics, aerodynamics, design, manufacture, branding, graphics, sponsorship, marketing, leadership/teamwork, media skills and financial strategy, and apply them in a practical, imaginative, competitive and exciting way.
Mark Wemyss-Holden is the UK National Project Manager for F1 in Schools: "F1 in Schools is a full STEM initiative. The teams come to us with marketing presentations, they've formed sponsorship arrangements with businesses, they've pitched to businesses, they assign job roles to each other and turn into little companies. It's a fully-fledged mini-business, teams bring their portfolio, their presentation, their car to us and they compete against other schools."
On the day itself, students from over 30 schools and colleges from across the Southern Region descended on the College, with the event taking place in the bespoke Harlow Advanced Manufacturing and Engineering Centre (HAMEC) and three places in the national finals up for grabs.
Once the presentations had been completed the teams had to demonstrate lightning fast reactions as they sent their super-charged miniature F1 cars down the 20 metre track, with both reaction times and speed times combining to give an overall points score.
There was fantastic news for Harlow College as both teams finished in the top two places, with Redshift Racing from Aylesbury High School clinching the third and final spot.
STOP PRESS!
The UK National Finals took place on Monday and Tuesday 11th and 12th March at the Airbus A380 Wing Factory, Broughton, Chester, where Harlow College team 'Speed of Light' won the Fastest Car Award (Development Class). Well done to them!