Election Campaign Launches with a Bang on Bonfire Night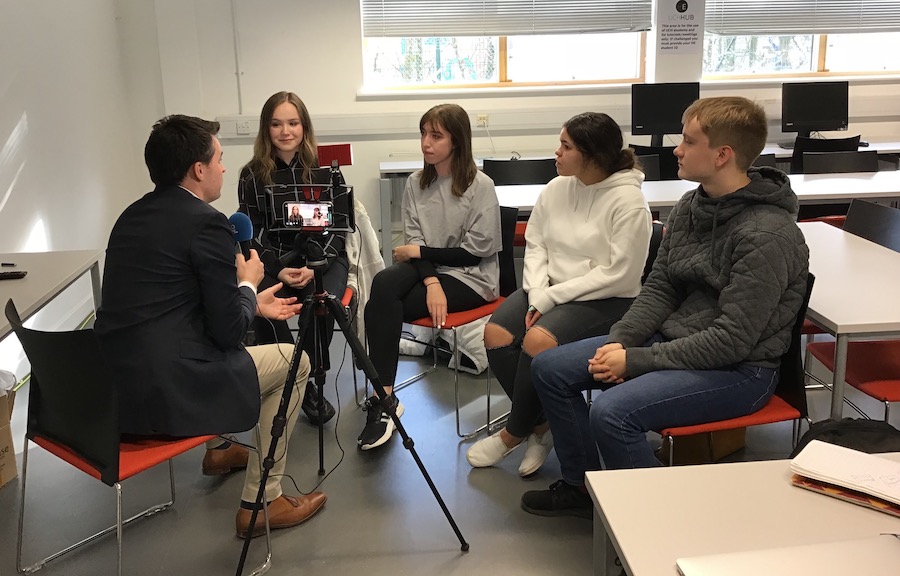 The General Election campaign kicked off on Tuesday 5th November at Harlow College when students from A Level Politics were invited to share their views on the big political issues of the day with TV news channel Euronews.
This came on the same day as Labour launched their General Election campaign in Harlow.
The news channel, who began broadcasting in 1993 and who cover world news from a pan-European perspective, were interested to hear what young, first time voters had to say about the upcoming election and politics in general.
The A Level students were quizzed about whether they were excited to be voting for the first time; whether they thought the election would be dominated by Brexit and what they thought were the big issues that needed to be talked about.
The students were hopeful that Brexit wouldn't dominate the election campaign, with education, healthcare, knife crime and policing being important topics that young people want to see discussed.
They all agreed that they were excited to be able to vote for first time as they wanted their voices to be heard.
Sotirios Adamopoulos, Head of A Levels at Harlow College, thought this was a useful experience for the students. "Addressing the democratic deficit requires civic engagement and active participation from a young age. The young citizens and first-time voters have a once in a lifetime opportunity to reshape politics and improve the processes and institutions of modern Britain."