Read all about it! Harlow Harrier Celebrates First Printed Edition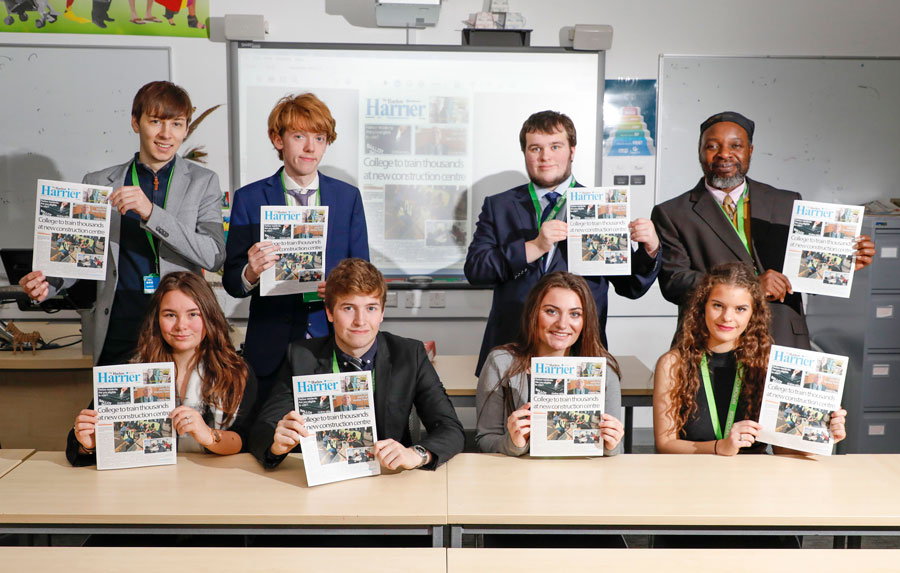 Residents of Essex can now get their hands on a printed local newspaper thanks to leading developer Barratt Homes.
The Harlow Harrier, founded in September 2010, is celebrating its first printed issue after kind donations from Barratt Homes.
After the Harlow Star closed earlier this year, Harlow residents were left without a free printed news source.
Until now, the Harlow Harrier was solely distributed online and managed by NCTJ journalism students at Harlow College between September and June.
The Harlow Harrier is now able to deliver news for free to all Essex residents, bringing them the latest on student issues, jobs, sports news, local politics and local issues. It will be printed and distributed to the local area on a quarterly basis.
Student William Spalding, 18, said: "We are very grateful to Barratt Homes for giving us the opportunity to get our work distributed in print as well as on line. It was a great experience putting the paper together and we are looking forward to the next one."
The School of Journalism at Harlow College holds a unique place in the training of journalists in the UK with a reputation as one of the most long-standing and prestigious centres for creating reports, feature writers and editors. Its patrons are award winning journalist and television presenter John Stapleton and former Guardianeditor Alan Rusbridger.
In the past, students from Harlow College, who include Piers Morgan, have won an impressive array of awards including the Daily Telegraph's Young Sportswriter of the Year, the Guardian Student Journalist of the Year, BBC Essex Travel Writer and are regular finalists in the Press Gazette Student Writer Awards.
Marc Woolfe, Senior Sales Manager at Barratt Homes North Thames, said: "After the closure of the Harlow Star, residents of Harlow were left without a news source that they could rely on.
"We are delighted to be able to help bring the Harlow Harrier to life and wish students at Harlow College the best of luck with their futures."