A Level Results on the Up Despite Lockdown
Despite having to work under incredibly challenging circumstances due to the coronavirus pandemic and subsequent lockdown, our students have still recorded some fantastic A Level results, achieving a 99% pass rate for the third year in a row.
Students' grades have been produced through a combination of Centre Assessed Grades and a national standardisation process by Ofqual, working with awarding bodies.
Students have again secured places at some of the country's top universities including Cambridge, Exeter, Southampton, Queen Mary London, Nottingham and Bath to study subjects such as Veterinary Medicine, Aeronautics & Astronautics, History & Modern Languages, International Relations & Korean and Law.
Key to the students' success was the quality of the teaching and learning. Studying at an Apple Distinguished School meant that our learners had access to digital technologies to assist them in their learning throughout their course. Strong pastoral care was also available to support students' wellbeing and mental health, which continued throughout these challenging times.
Becky Jones, Vice-Principal of Harlow College, said: "We are so incredibly proud of all our students, it has been the most challenging and uncertain time for them all. We hope our students can now start to plan their exciting next steps towards their futures. We are aware of the very recent amendments by which students can appeal and we will fully support them to work through this process."
Robert Halfon, MP for Harlow, was equally enthusiastic. "Harlow College management, teachers, all support staff and students have been true Corona heroes during this tough time for our country. The Principal and staff have kept students learning and the students have done everything possible to get good results. I thank and congratulate all of you. I wish all the students every possible success for the future. As MP I feel so proud that we have one of the very best colleges in England. I am glad that the College has been recognised by the Government with the recent £1.5 million grant for technical education."
Tracy Greenall, Head of Sixth Form, said: "I have been privileged to witness in our A Level students a strong desire to continue with their learning journey, despite the physical distancing and challenges created by lockdown. All involved have demonstrated significant resilience that I am certain will enable them to conquer any further challenges ahead. I am so incredibly proud of both the staff and students of Harlow College Sixth Form and thank them for making the best of this difficult situation."
Among the many students who achieved excellent results were:
Charlotte Brough, 18
Psychology A*, History A, Biology B
Going to Cambridge University to study Modern Languages and History
"The best way to be an open minded person is to understand more about people with different lifestyles, so I picked the culture that's furthest from what I know. I've found studying at home during lockdown very stressful. I'll be grateful when we can return to face to face learning. I'm keen to work in archives when I graduate, building pictures of people's lives based on records that have been left. My third year will be spent in China which is where I'd love to move to eventually."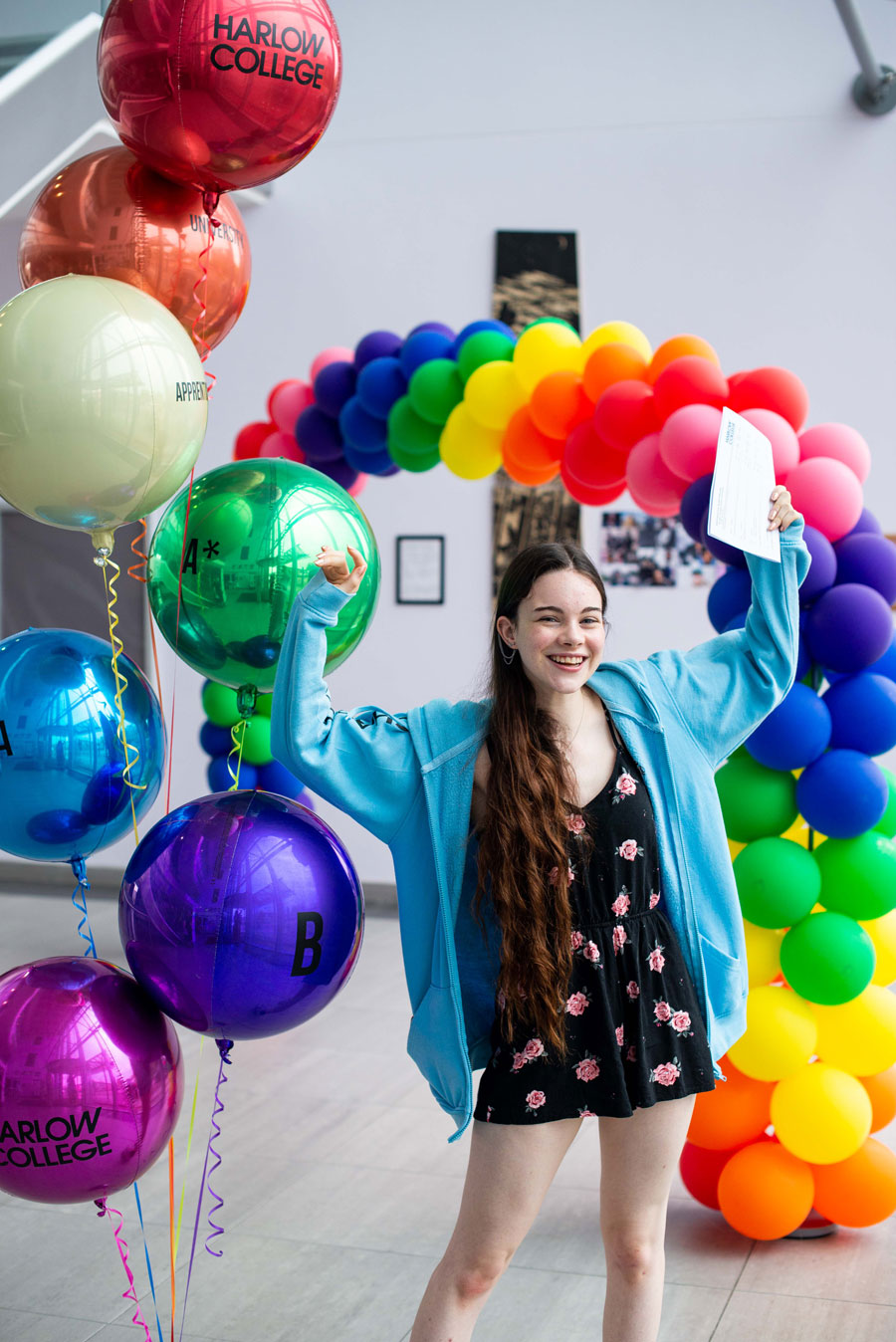 Max Leijs, 18
Chemistry A*, Physics A*, Maths A
Going to University of Southampton to study Aeronautics and Astronautics
"My course incorporates a master's degree and will cover both practical engineering and a good amount of theory, with an emphasis on space modules which I'm really interested in. At Southampton, I could be designing, launching and monitoring small satellites from a base they have there. I've always been fascinated by vehicles, whether that's an F1 racing or a moon rover. Learning during lockdown was okay really, the tutors send you everything you need online. I would like to undertake a PhD."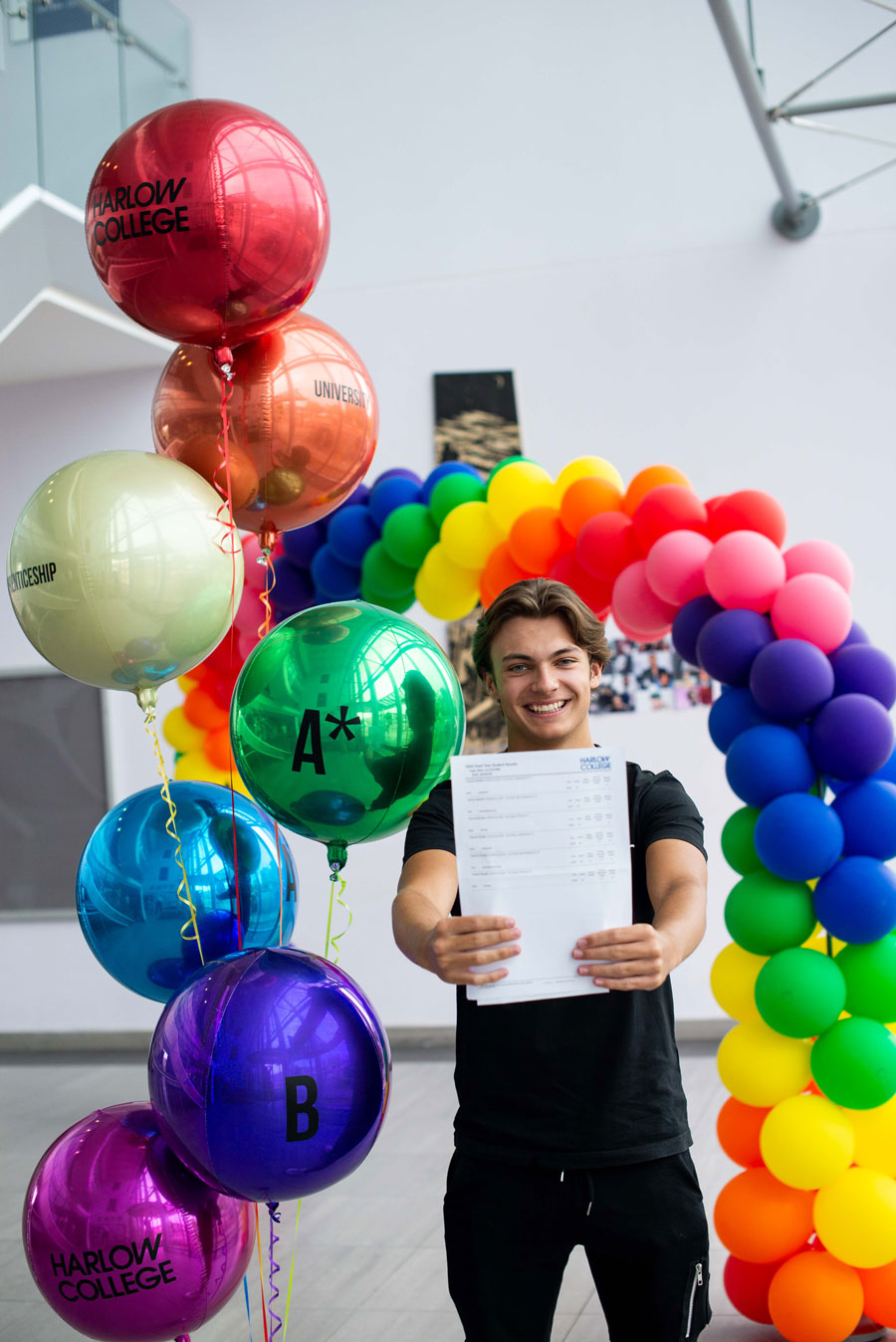 Henry Pearson, 18
Maths A*, Further Maths A, Computer Science A
Has applied for an Apprenticeship programme with Facebook and Amazon
"The reason I chose to do an apprenticeship rather than take the more traditional route of higher education is because in the career I want to go into, which is software engineering, work experience is a lot more valuable than qualifications. With the Software Engineering apprenticeship there is a trainer company that takes us on for four years with a job at the end if we're successful. In five years' time I'd like to be managing my own team of software engineers, and one day working in Silicon Valley."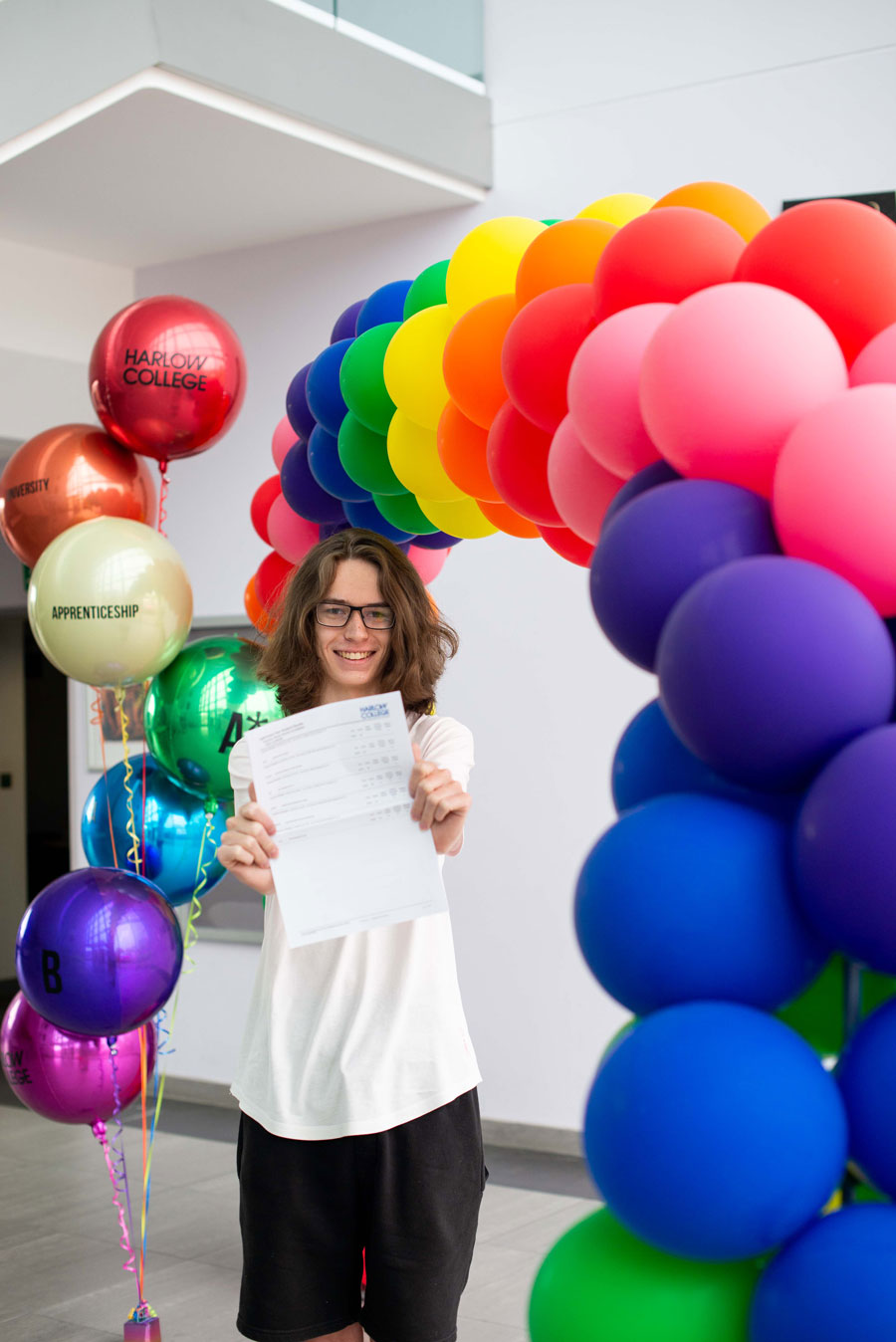 Lucy Rowe, 18
Politics A*, Maths A, Further Maths B
Going to SOAS University of London to study International Relations & Korean
"I'm interested in worldwide politics and international relations and for ages I've really wanted to learn another language and Korea has always fascinated me. My third year at uni will be spent in Korea which I'm really looking forward to. When I graduate I would love to move to Korea, ideally as a diplomatic ambassador. I'm so excited at the thought of travelling to Asia."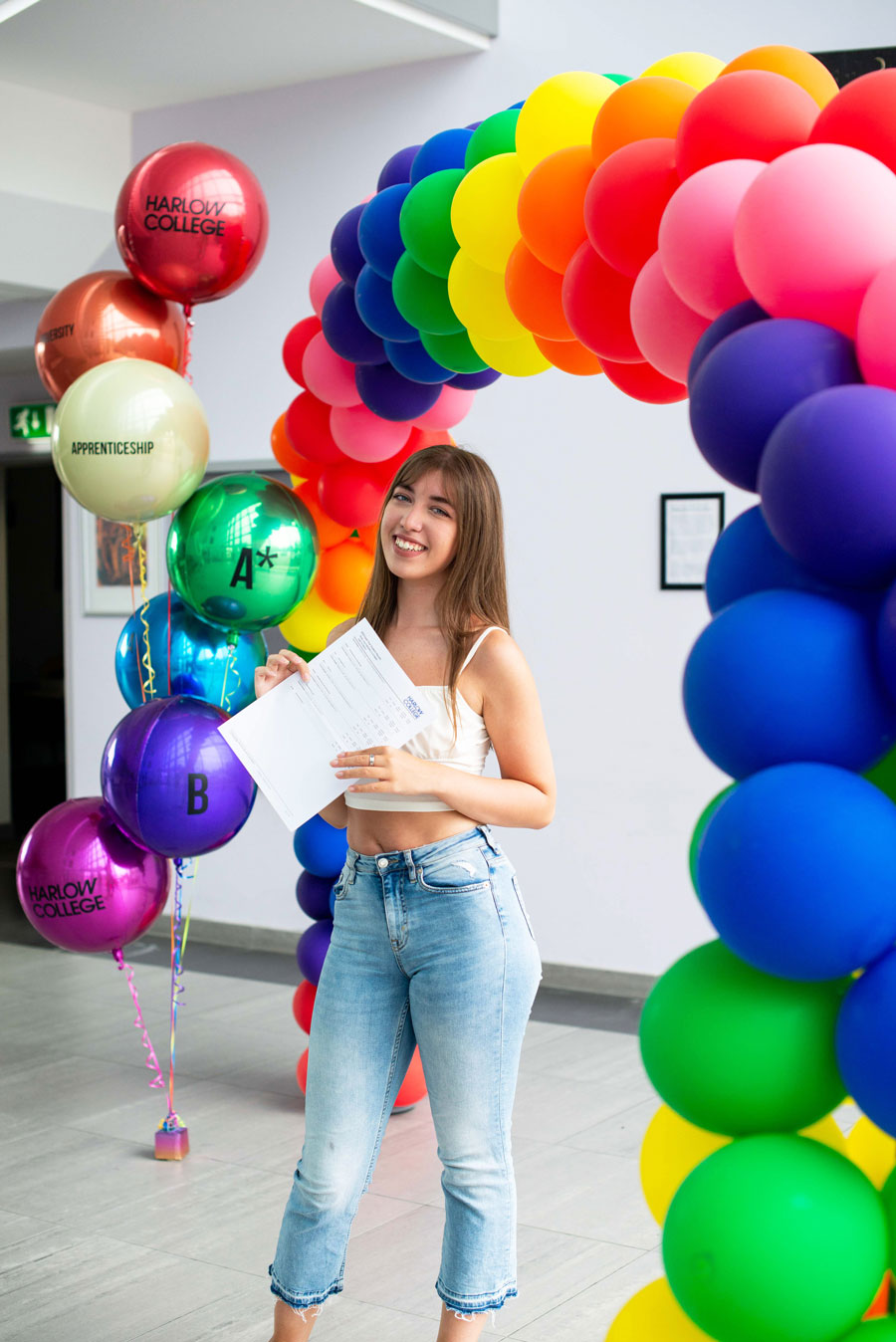 Oliver Lucia, 18
French A, English Language B, Geography B
Going to Queen Mary University of London to study Modern Languages
"I'm really happy and the grades are what I was expecting. Lockdown hasn't really affected my studies too much. I got really good support from the staff at the College. I like the idea of learning about different cultures and being able to communicate with lots of different people. I feel it will widen my horizons. After I graduate I would love a job as a translator, especially with the opportunity to travel."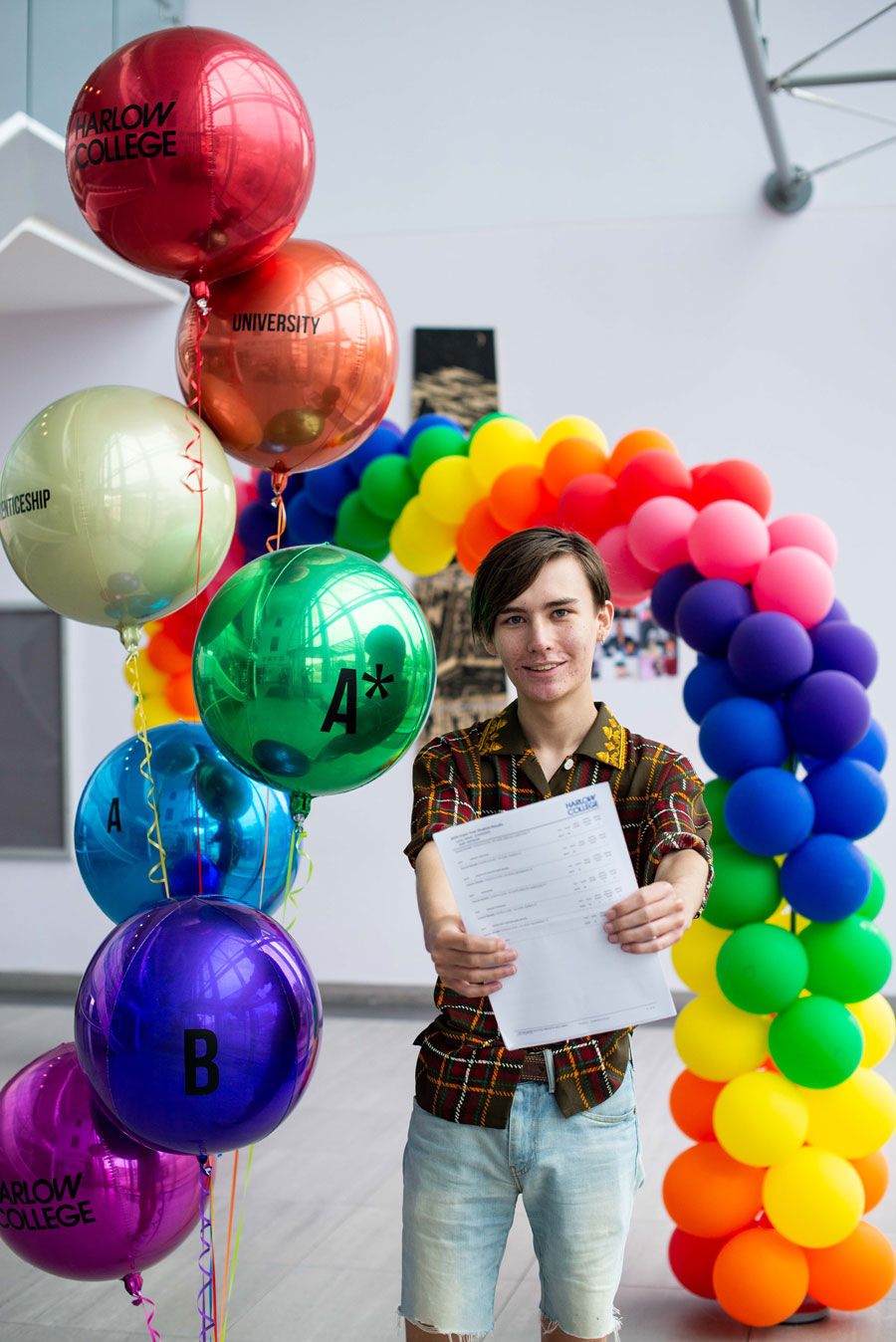 Charlotte Chiraghuddin, 19
Maths A, Physics B, Further Maths C
Going to University of Bath to study Mechatronics & Robotics
"I'm really excited to start my degree at Bath, which incorporates a master's degree. I first became interested in robotics at secondary school, but it was really watching the 2015 sci-fi film Chappie, which explores themes of artificial intelligence, that really sparked my imagination. I think it's good that more girls are taking courses like robotics that would have traditionally been seen as boy's courses. Everyone should be able to do everything."