New laptop Rollout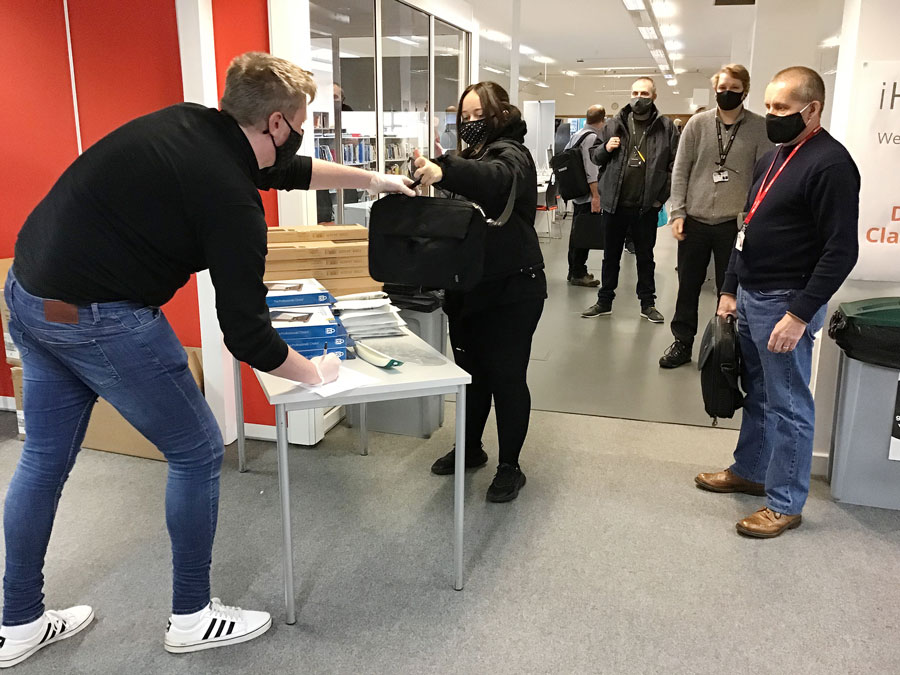 It feels like Christmas has come early for staff at Harlow College after they were presented with brand new laptops to replace the ageing and increasingly unreliable old desktop computers that have lived in some staffrooms for nearly 15 years without being replaced.
The plan is that every member of staff who needs a laptop will get one, with the rollout expected to be complete by mid-December.
The new 15-inch 3510 Dell Latitude laptops will enable staff to work in a much more sustainable and mobile way, allowing greater flexibility to access work from the Cloud, regardless of location.
The College has redesigned its IT investment strategy to ensure that it can invest in the most appropriate devices for teachers and staff to work in a more mobile and digital way in the future.
This investment will occur on an annual basis to ensure a rolling supply of new technology to keep pace with the digital society we're all moving closer towards, with staff receiving a new device on a more regular basis.
For now, there is much whooping and cheering as those dusty old computers are consigned to history and the new laptops power up for the first time, signalling an exciting new way forward for the College.