Training scheme for Harlow residents extended to Christmas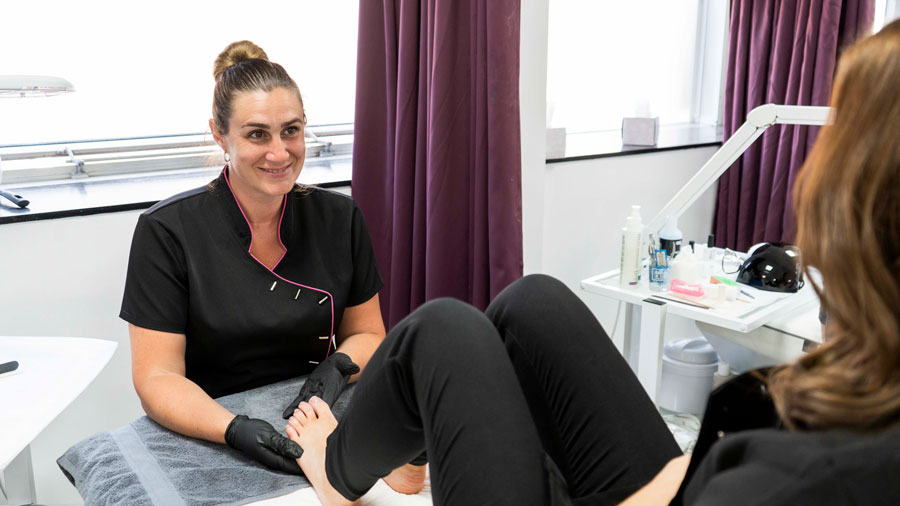 Harlow College is delighted to announce that the hugely popular UK Community Renewal Fund, a scheme which aims to support people and communities back into employment or to further their career prospects, has been extended to December 2022.
The pilot project, an opportunity unique to Harlow residents, was originally due to finish in the summer but has proved so popular that the government has decided to run the scheme up to Christmas.
The aim is to improve the prosperity and productivity of Harlow and support the town's recovery from the Covid-19 pandemic through providing adults with access to good quality information, advice and guidance as well as financial support with the tuition costs of higher-level training courses.
Focusing on adults wishing to develop their skills to gain employment or for those already in employment looking to progress their career, the College has managed a training voucher scheme of up to £1000, making training available to many people who would otherwise have been unable to access it due to the cost of tuition fees.
So far, nearly 90 Harlow residents have taken advantage of the £1000 training vouchers, with the most popular courses being counselling, electrical installation, leadership and management and gym-based exercise. The college are looking to issue another 300 vouchers up until December, with many new courses starting in September, including Leadership and Management, Beauty Therapy, Dementia Care, Teacher Training and Electric/Hybrid Vehicle Maintenance.
Among those already benefitting from the scheme is Sarah Bersey, the college's oldest learner at 71, who is currently enrolled on the Level 3 Counselling course. "I think of myself as a lifelong learner. It's a big commitment financially to undertake a course like this but I was encouraged to apply for the £1000 voucher and it's paid for two thirds of the fees so I'm just paying the balance."
Katie Barker is a tutor at the college who decided to apply for the voucher so she could enrol on a higher-level Teacher Training course to better help her students. "I knew it was a course the college offered but I always thought it was something I would have to pay to do, so discovering I could get a training voucher of up to £1000 was amazing! This training voucher scheme is an amazing opportunity to learn and now it's been extended to December I would say take advantage of it now!"
Katherine Dewey is a learning co-ordinator who took advantage of the scheme to enrol on a Leadership and Management course as her ambition was to be a manager. "My class is a mixture of different backgrounds and abilities with a vast range of ages. It's much more of an adult environment and there's a great support network where we all look out for each other. It's ideal if you're looking to change your career or progress within your current role and it's looks great on your CV. Companies will also see that you're willing to train. Cost is always a factor but the Fund really helped me decide that I could do this course and I think it's a fantastic opportunity for Harlow residents to use that money – I'm sure my group is larger because of this opportunity."
More about the Community Renewal Fund