Success knows no age: Adult learners excel in GCSE results
Each year, Harlow College sees around 500 adults retake their English and Maths and this year's cohort have again earned some excellent results.
Many of these successful adult learners are poised to embark on exciting new challenges including university, teacher training qualifications or progression within their existing careers, while all the time effectively managing work commitments and personal responsibilities alongside their studies.
Our adult evening class learners studying GCSE Maths and English did exceptionally well. For maths 79% of students gained a grade 4 or above compared the national figures of 37.4% and for English 69% gained a grade 4 or above compared to the national figure of 45.6%.
English and Maths are essential qualifications as the majority of employers and universities look for at least GCSE grade 4 in either subject. Achieving these qualifications increases confidence and motivation and the skills gained will aid you in the workplace or any further learning. Typically, having grade 4 or above in GCSE English and Maths will earn you £2,000 a year more than those without the equivalent qualification.
For many learners, the encouragement of family, friends, and their college tutors has played a pivotal role in their journey.
Among the many successful learners who achieved great results today were:
Caroline Parmenter, 47, from Harlow
GCSE Maths Grade 4
What made you decide to re-take your GCSE?
I want to become a teacher and I already have my degree. I got a first last year in Early Childhood Education but I needed the GCSE to do the initial teacher training. I retook my Maths and my Biology GCSE at Harlow College.
What made you choose Harlow College to retake your GCSE?
The College offers funding for the GCSE if you are over a certain age and don't have the qualification. That was a big factor for me and I also chose the College because they offered the GCSE and not just the Functional Skills Level.
How did you find studying on the course?
Maths is not my thing, I was really dubious and I suffer from anxiety. I've always had a fixed mindset that I can't do Maths. I was out of my comfort zone but I did it so I was quite proud of myself for doing that! Our tutor Michael was really brilliant and he fought my corner. I got an E in my original exam so I thought I might have to do Functional Skills instead but I was able to appeal to do the GCSE and I got in on a trial basis and stayed! The way Michael taught, he made me look at the problems in a different perspective.
In the end I was looking forward to my Tuesday night class not just because I was enjoying the Maths but because of the social side as well. You get to meet people on the course that are in the same boat as you. Michael was very encouraging and was happy to explain things in a different way and it really helped me. I got a 4 so I jumped up 2 grades from 30 odd years ago when I took my exams so I'm really proud of what I've done and really grateful on how the class went and how I found it.
What are your next steps?
I've been studying for a few years now so I'm taking a year out of study to have a year of working. I'll be applying for initial teacher training in September 2024.
A message to other adults:
Just go for it and take that leap of faith! I have a saying that 'You don't regret the things you do, you regret the things you haven't.'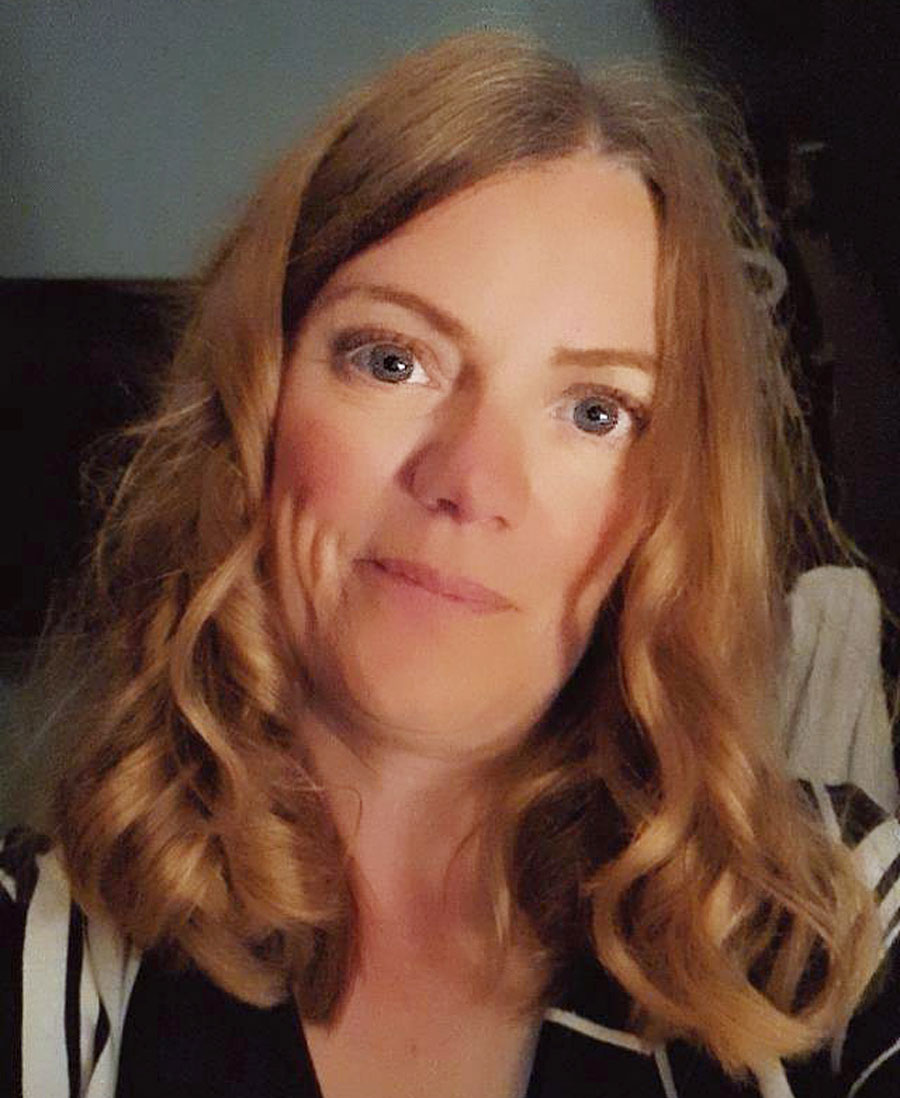 Danny Hughes, 36, from Harlow
GCSE English Grade 7
What made you decide to re-take your GCSE?
Originally, I was training to become a primary school teacher, but my GCSE grades weren't good enough, so I needed to go back and re-take them. I re-took my Maths GCSE last year and have just finished my English GCSE.
What made you choose Harlow College to retake your GCSE?
It's my local college – I originally came here when I was 16. It fitted in around my work and family commitments, particularly as I have a young daughter so I can't spend too much time away in the evening.
Did you get good support from your tutor?
I would always get messages and emails from my tutor which was really helpful. Whenever we came to do a presentation, we were encouraged take a photo of it first and upload it to Showbie, where the tutor would always give loads of feedback which I thought was really good.
How did you find juggling your work life balance while you were studying?
It wasn't that bad because the lessons are only once a week. Had they been spread over multiple days I probably would have had to have more time off work, but just going in for a couple of hours in the evening was ideal.
What are your next steps?
Now I have my English and Maths GCSEs, I just need my Science GCSE to be able to apply for a role as a Primary School Teacher, so next steps are to take Science GCSE.
A message to other adults:
Going back into education and taking my GCSEs really wasn't as daunting as I thought it might be and you'll get all the support that you need from the college and your tutors. It's always good to keep learning and keep your mind sharp and it's a free course that's only a couple of hours a week, so if you want to do it, just go for it!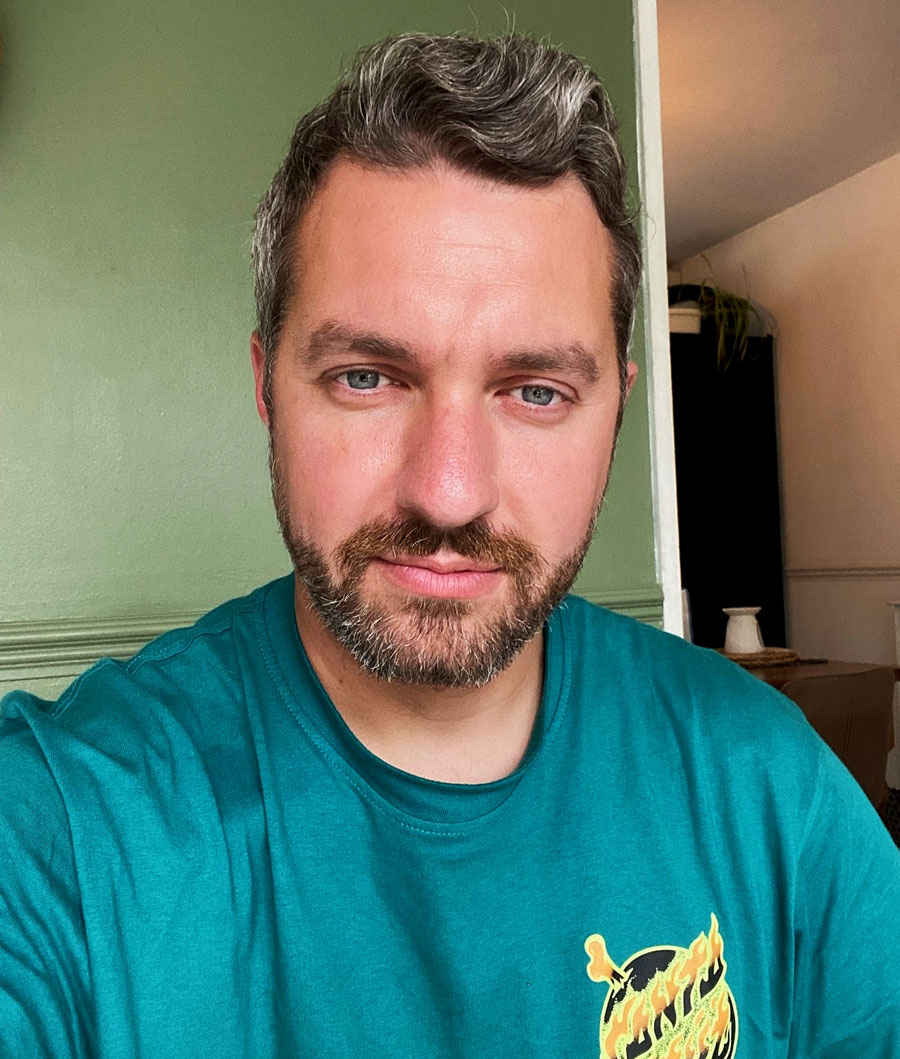 Jade Cox-Cunnungham, 35, from Epping
GCSE Maths Grade 5
How do you feel about your results?
I'm really, really thrilled because I only needed a Grade 4, but I've got a Grade 5, so I'm really pleased.
What made you decide to re-take your GCSE
I've always wanted to be a midwife, and I knew that I would have to re-sit my Maths GCSE because my original grade wasn't high enough to get me into the profession.
What made you choose Harlow College to retake your GCSE?
I originally studied at the college when I was 17 – I did the Performing Arts course - so I knew the college from back then. It's local to me, so it just seemed like a sensible choice really.
How did you find out about the course?
I just went onto the website and found the GCSE Maths evening course and realised that it fitted in with being able to look after my children. It was on a Tuesday evening, which was perfect for me.
Was fitting in the course around your children one of the main factors that you were looking at?
Definitely, because I needed the course to be in the evening. I need to do school runs in the daytime, and I was still studying an Access Course online as well. So yes, I needed it to fit around the kids and my current studies.
How did you find studying on the course?
I found it a lot better than I thought I would. I've always struggled with maths and so I was really anxious about going back into it and learning it all over again, especially being much older now. I was really worried, but I have to say the second I walked in my mind was put at ease because there was lots of other older people there. I thought everyone would be teenagers!
But everyone was really nice and so was my teacher. That was the main reason I got through the course because he was just fantastic!
What are your next steps?
I'm going to do Midwifery at Anglia Ruskin University in Chelmsford.
A message to other adults:
It sounds a cliché but just go for it because there's no point in holding back when you want to achieve something. It's never as terrifying as you think it will be and everyone has been so lovely, so supportive, so encouraging. So just go for it, and don't stop until you get what you want!