New community scheme to support local residents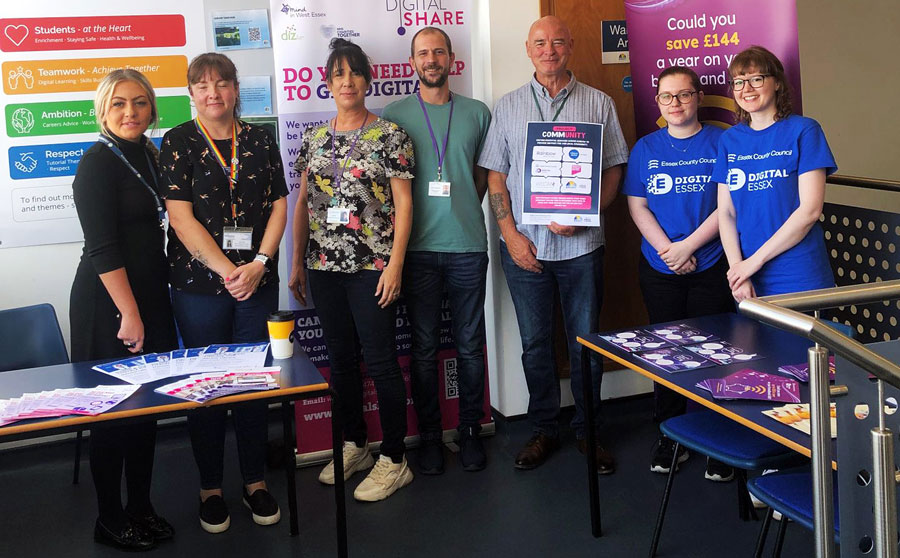 Project Community is a new initiative uniting essential services across Harlow to provide support for the local community.
Based in Bright Futures Training Centre in East Walk, Harlow Town Centre, staff from six volunteer agencies: Rainbow Services, Citizens Advice, Digital Essex, National Careers Service, WECAN and Bright Futures Training Centre, will be on hand to help residents with many of the everyday issues they may be experiencing at the moment.
Help includes information on social activities, volunteering and health screening; job searching, interview skills and CV building; cheaper broadband bills and digital connection for excluded people and minority groups and training and employability courses for adults.
Initially launched in September 2023, this drop-in service runs every other Wednesday from 10am to midday and there's no need to book. Everyone is welcome to drop in and they will be directed to whoever they want to speak to.
Although based in Harlow town centre, this service is not just for Harlow residents - everybody is welcome to drop in and use this service.
The next session is on Wednesday 22 November 10am to midday and thereafter every 2 weeks.
For more information call Bright Futures Training Centre on 01279 868173